June 2, 2014
ASCO: New Drug Slows Metastatic Prostate Cancer
Enzalutamide cuts risk of radiographic progression and death, delays initiation of chemotherapy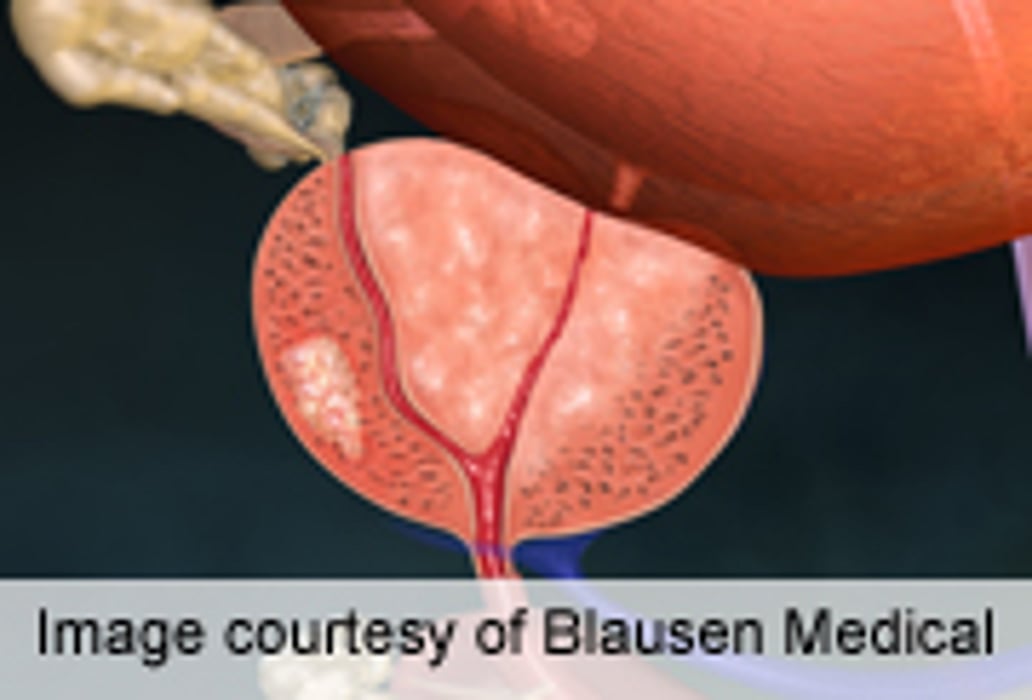 MONDAY, June 2, 2014 (HealthDay News) -- Enzalutamide, an oral androgen-receptor inhibitor, is superior to placebo for the treatment of metastatic prostate cancer before chemotherapy, according a study published online June 1 in the New England Journal of Medicine. This research was published to coincide with the annual meeting of the American Society of Clinical Oncology, held from May 30 to June 3 in Chicago.
Tomasz M. Beer, M.D., of the Oregon Health and Science University in Portland, and colleagues randomly assigned 1,717 patients with metastatic prostate cancer to receive either enzalutamide or placebo.
The researchers found that, at 12 months, radiographic progression-free survival was significantly higher in men receiving enzalutamide than in those receiving placebo (65 versus 14 percent; hazard ratio [HR], 0.19). At the data-cutoff date, more patients in the enzalutamide group than in the placebo group were alive (72 versus 63 percent; HR, 0.71). Increased time to initiation of cytotoxic chemotherapy also was observed in the enzalutamide group (HR, 0.35).
"Enzalutamide significantly decreased the risk of radiographic progression and death and delayed the initiation of chemotherapy in men with metastatic prostate cancer," the authors write.
Several authors disclosed financial ties to pharmaceutical companies, including study funders Medivation and Astellas Pharma, the manufacturers of enzalutamide.
Physician's Briefing