April 5, 2016
Increasing Radiation Dose Ups Freedom From Biochemical Fail
But no improvement in overall survival, distant metastases, CA-specific mortality in prostate cancer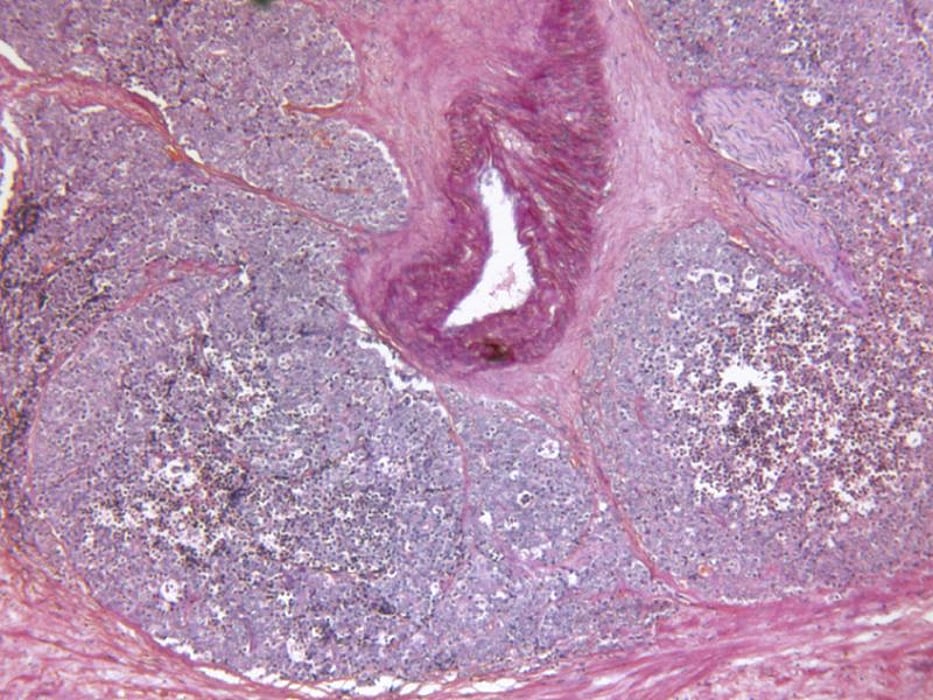 MONDAY, April 4, 2016 (HealthDay News) -- For patients with prostate cancer (PCa), increasing biologically equivalent dose (BED) of external radiation therapy (RT) is associated with freedom from biochemical failure (FFBF), but not with improvement in overall survival (OS), distant metastasis (DM), or cancer-specific mortality (CSM), according to research published online March 24 in the American Journal of Clinical Oncology.
Nicholas G. Zaorsky, M.D., from the Fox Chase Cancer Center in Philadelphia, and colleagues conducted a meta-analysis of 12 randomized-controlled trials of external beam RT involving 6,884 PCa patients. They estimated linear relationships between BED and observed percentages of five- and 10-year outcomes. A subset analysis involving use of three-dimensional conformal RT (3D-CRT) versus intensity-modulated RT (IMRT) was performed for toxicities.
The researchers found that improved FFBF was seen with increasing BED, with 10-year absolute improvements of 9.6 and 7.2 percent for low- and intermediate-risk patients, respectively (P < 0.05). No improvements were seen in OS, DM, or CSM with increasing BED. There was no correlation for BED escalation with increased acute toxicities; in patients treated with 3D-CRT, BED was associated with increased late gastrointestinal toxicities. Significantly fewer late toxicities were seen for IMRT patients, despite treatment at higher BED.
"RT BED escalation has resulted in significantly improved PCa FFBF at up to 10 years, but not with improvement in OS, DM, or CSM," the authors write. "Thus, FFBF is a poor surrogate of overall patient outcomes for trials of RT."
Physician's Briefing