March 28, 2018
Low-Dose Abiraterone Acetate Noninferior for Prostate Cancer
Low-dose AA with low-fat breakfast had greater effect on PSA; similar effect to standard dose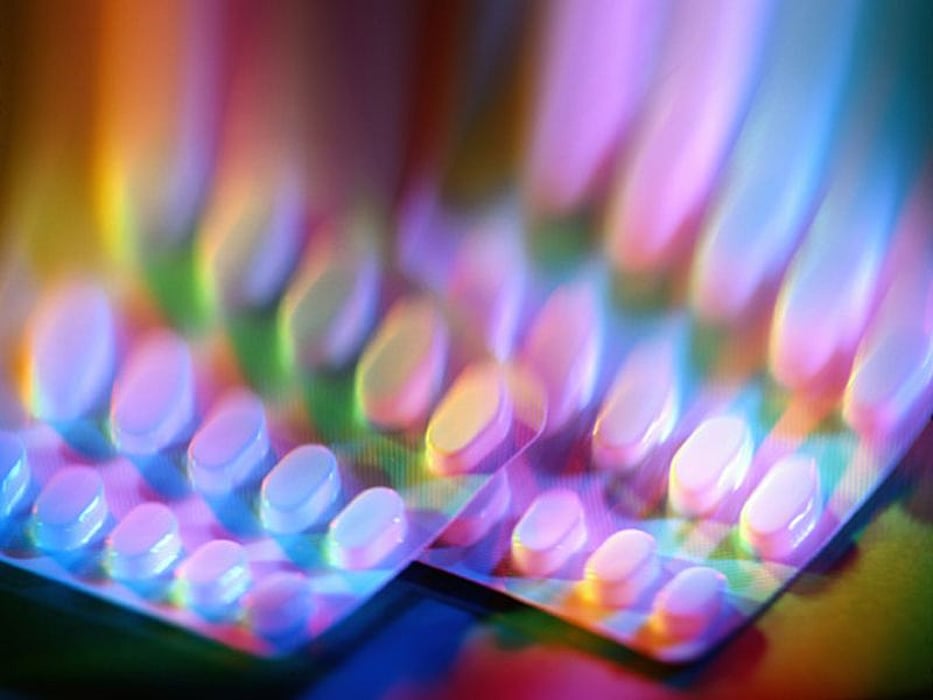 WEDNESDAY, March 28, 2018 (HealthDay News) -- For castration-resistant prostate cancer (CRPC), low-dose abiraterone acetate (AA) with a low-fat breakfast is noninferior to standard dose with fasting in terms of the mean change in prostate-specific antigen (PSA), according to a study published online March 28 in the Journal of Clinical Oncology.
Russell Z. Szmulewitz, M.D., from the University of Chicago, and colleagues randomized 72 patients with progressive CRPC to low-dose AA (LOW; 250 mg with low-fat meal) with standard AA (STD; 1,000 mg fasting). PSA was assessed monthly; every 12 weeks, testosterone/dihydroepiandrosterone sulfate were assessed with radiographic assessments of disease burden.
The researchers observed a greater effect on PSA in the LOW arm versus the STD arm (mean log-change, −1.59 versus −1.19); according to predefined criteria, the noninferiority of LOW was established. The PSA response rate was 58 and 50 percent in LOW and STD groups, respectively; in both groups, median progression-free survival was about nine months. In both arms there was a similar decrease in androgen levels. Abiraterone concentrations were higher in the STD group, although there was no difference in PSA response or progression-free survival.
"Low-dose AA (with low-fat breakfast) is noninferior to standard dosing with respect to PSA metrics," the authors write. "Given the pharmacoeconomic implications, these data warrant consideration by prescribers, payors, and patients."
Abstract/Full Text (subscription or payment may be required)
Physician's Briefing