January 23, 2017
Multi-Parametric MRI Shows Benefit As Triage Test
Research shows MP-MRI could reduce unnecessary prostate biopsies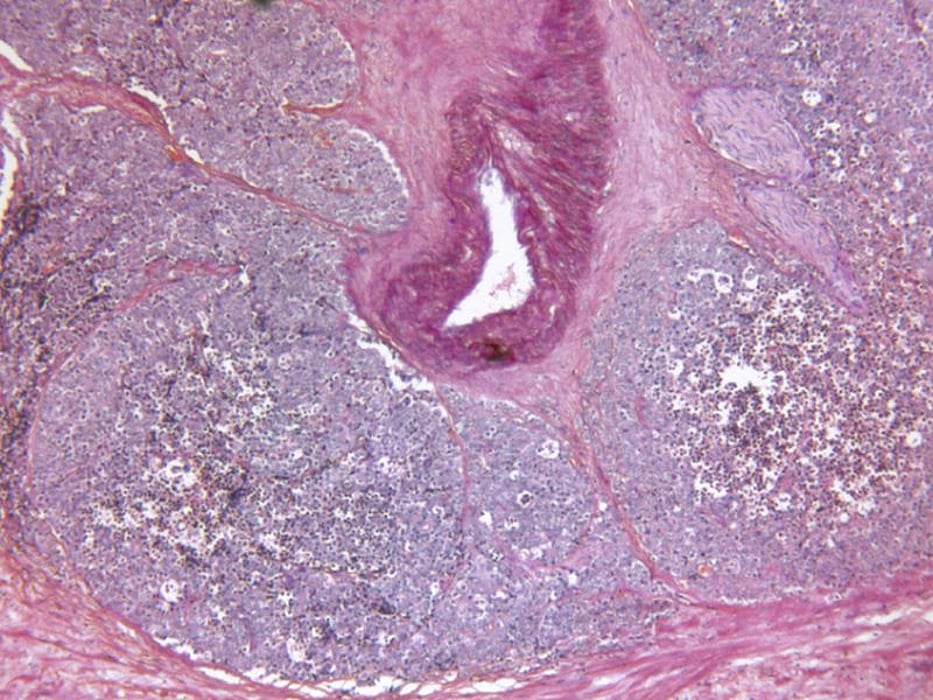 MONDAY, Jan. 23, 2017 (HealthDay News) -- For men with high serum prostate-specific antigen, multi-parametric magnetic resonance imaging (MP-MRI) is more sensitive but less specific than transrectal ultrasound guided prostate biopsy (TRUS-biopsy) for detecting clinically significant cancer, and can be used as a triage test to avoid unnecessary biopsy, according to a study published online Jan. 19 in The Lancet.
Hashim U. Ahmed, M.D., Ph.D., from University College London, and colleagues examined the diagnostic accuracy of MP-MRI and TRUS-biopsy against a reference test (template prostate mapping biopsy [TPM-biopsy]) in a multicenter, paired-cohort study. Five hundred seventy-six men with prostate-specific antigen concentrations up to 15 ng/mL without previous biopsy were recruited and underwent 1.5 Tesla MP-MRI, TRUS-biopsy, and TPM-biopsy.
The researchers found that 71 percent of men had cancer on TPM-biopsy, with 40 percent of patients clinically significant. For clinically significant cancer, MP-MRI was more sensitive (93 versus 48 percent; P < 0.0001) and less specific (41 versus 96 percent; P < 0.0001) than TRUS-biopsy. Overall, 5.9 percent of patients reported serious adverse events, including eight sepsis cases.
"MP-MRI, used as a triage test before first prostate biopsy, could reduce unnecessary biopsies by a quarter," the authors write. "MP-MRI can also reduce over-diagnosis of clinically insignificant prostate cancer and improve detection of clinically significant cancer."
Several authors disclosed financial ties to the biopharmaceutical and medical device industries.
Physician's Briefing