October 29, 2015
Ovarian Cancer Rx Promising for Prostate Tumors
In small study, olaparib targeted gene mutation in men who had failed other therapy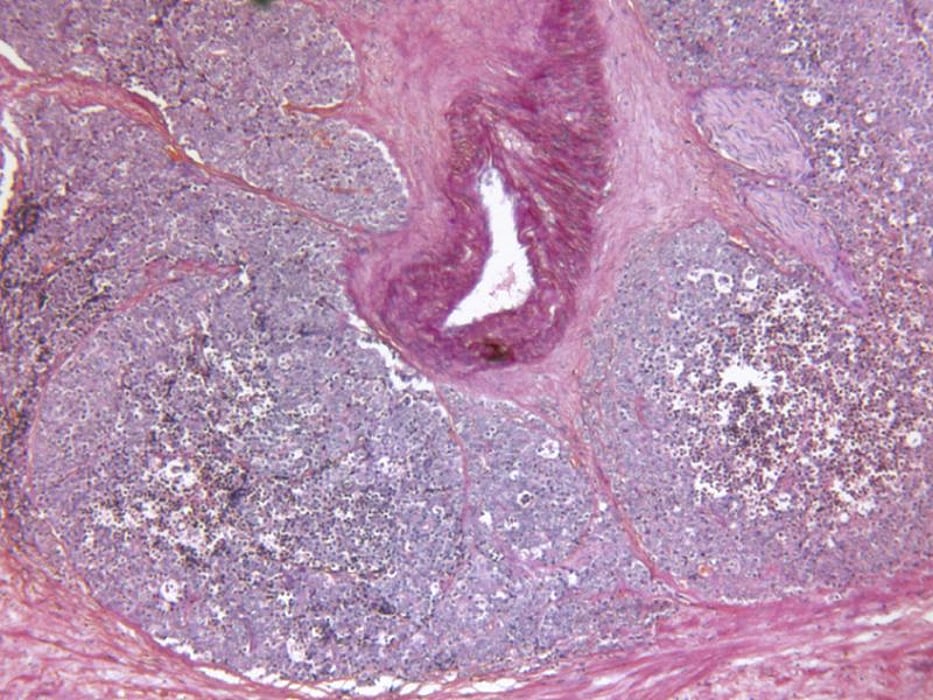 THURSDAY, Oct. 29, 2015 (HealthDay News) -- Lynparza (olaparib) targets mutations found in about 30 percent of men with prostate cancer, but may also benefit men whose tumors have acquired defects in DNA repair, according to research published in the Oct. 29 issue of the New England Journal of Medicine.
For the study, 49 men with advanced prostate cancer who were no longer responding to standard therapies received olaparib. Of these, 16 (33 percent) responded to the drug. In these 16 patients, next-generation sequencing identified homozygous deletions, deleterious mutations, or both in DNA-repair genes.
The researchers also found that in the men who responded to the drug, olaparib appeared to halt prostate cancer growth and was associated with lasting reductions in prostate-specific antigen levels. The drug was also associated with reductions in tumor cells in the blood and a decrease in tumor size seen on computed tomography and magnetic resonance imaging.
"We observed that about a third of the patients had a response in the tumor, normally lasting over six months and many times over a year," lead researcher Joaquin Mateo, M.D., a medical oncologist at the Institute of Cancer Research in London, told HealthDay. Only two of the 33 patients who did not respond to the drug had these genetic changes, he said. "Therefore, we believe we have found a way to predict which patients are likely to respond to this new therapy."
Physician's Briefing