October 1, 2013
ASTRO: Avoiding Hippocampus Preserves Memory in Brain Mets
Hippocampal avoidance whole brain radiotherapy linked to less memory decline at four months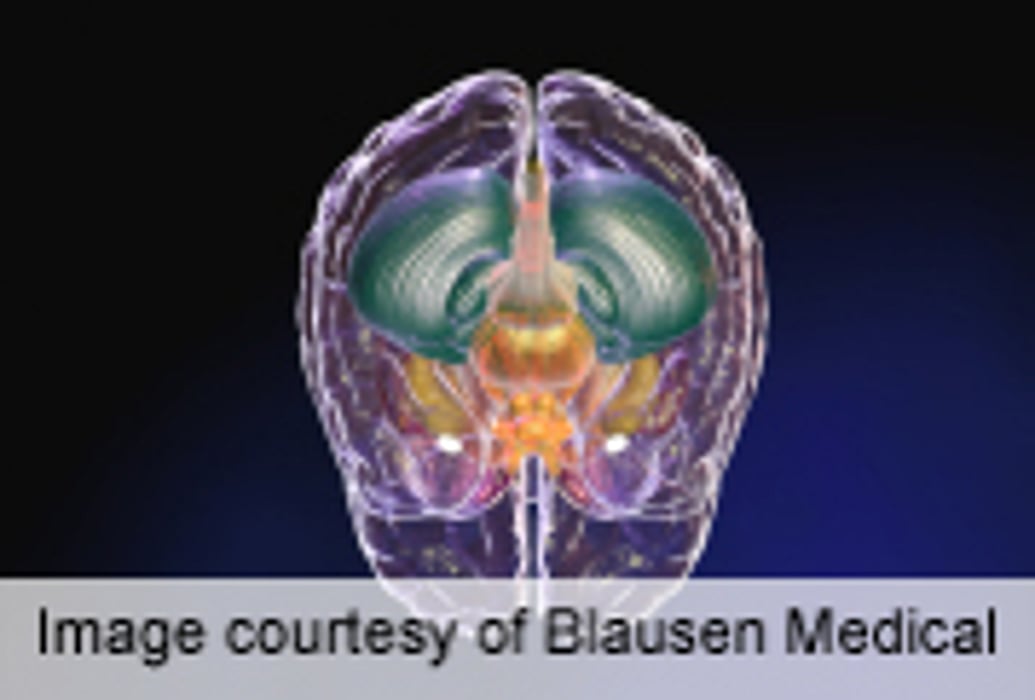 WEDNESDAY, Sept. 25 (HealthDay News) -- For patients with brain metastases, hippocampal avoidance whole brain radiotherapy (HA-WBRT) is associated with less memory decline at four months, according to a study presented at the annual meeting of the American Society for Radiation Oncology, held from Sept. 22 to 25 in Atlanta.
Vinai Gondi, M.D., from the Cadence Health Brain Tumor Center in Warrenville, Ill., and colleagues conducted a single-arm phase II study involving 100 patients with brain metastases who received HA-WBRT to 30 Gy in 10 fractions. Cognitive assessments were conducted at baseline and at two, four, and six months. The Hopkins Verbal Learning Test Delayed Recall (HVLT-DR) at four months was the primary end point. Results were compared with those from a historical control, including patients with brain metastases treated with WBRT.
The researchers found that 42 of the patients could be analyzed at four months. The mean decline in HVLT-DR was 7.0 percent from baseline to four months, which was significant compared with the 30 percent mean relative decline in the historical control group. At six months, the mean decline in HVLT-DR was 2.0 percent among 29 patients who were analyzed.
"The study results were statistically better than historical data of whole-brain radiotherapy without hippocampal sparing and present a number of opportunities to introduce hippocampal sparing in other contexts of radiotherapy to the brain," Gondi said in a statement.
Several authors disclosed financial ties to the pharmaceutical and medical technology industries.
Physician's Briefing