June 13, 2012
Fatal Airway Necrosis Noted After Stereotactic Body Radiation
Case report describes necrosis ID'd eight months after stereotactic body-radiation for lung cancer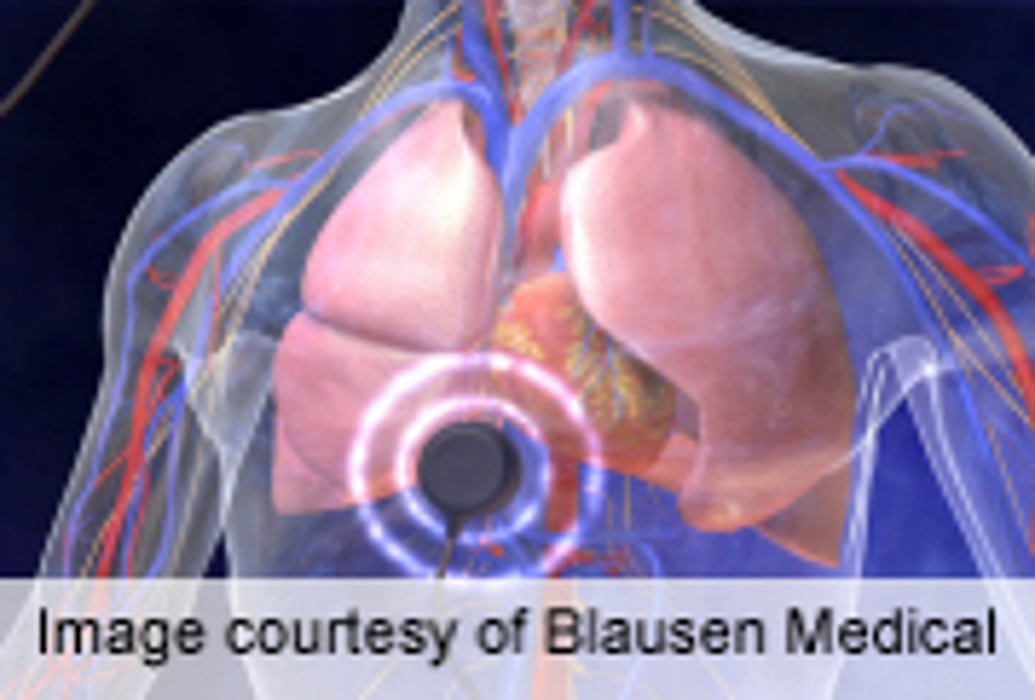 WEDNESDAY, June 13 (HealthDay News) -- A woman who was treated with stereotactic body-radiation therapy (SBRT) for two non-metastasized non-small-cell lung cancers died from fatal central-airway necrosis, according to a case report published in the June 14 issue of the New England Journal of Medicine.
Michael N. Corradetti, M.D., Ph.D., from the Hospital of the University of Pennsylvania in Philadelphia, and colleagues describe the clinicopathological features of central-airway necrosis in a patient who had received SBRT, with 50 Gy administered in five fractions. The 61-year-old patient, with a history of smoking, was diagnosed with a central and a peripheral adenocarcinoma tumor. In accordance with protocol, long-term surveillance of adverse events was conducted.
The researchers found that there was no acute toxicity and an excellent radiographic response was observed. At eight months after treatment, use of a positron emission tomography-computed tomography revealed new mediastinal metastases, which were confirmed as recurrent adenocarcinomas. An extensive area of necrosis was found in the right airway in tissue within the radiated area. After one cycle of treatment, salvage chemoradiotherapy was abandoned. Hemoptysis developed several weeks later, with the right proximal airway confirmed as the origin of the bleeding. Eleven months after the original presentation, the patient died.
"This report of fatal central-airway necrosis in a patient treated with SBRT underscores the importance of long-term follow-up of patients with central tumors and the necessity of protocol-based treatment," the authors write. "The long-term effects of this treatment, especially on central lesions, should be carefully documented and reported."
Physician's Briefing