April 21, 2014
Low Adherence Rates for Prostate Cancer Quality of Care Measures
Regional variation seen in pretreatment counseling, overuse of bone scans, oncologist follow-up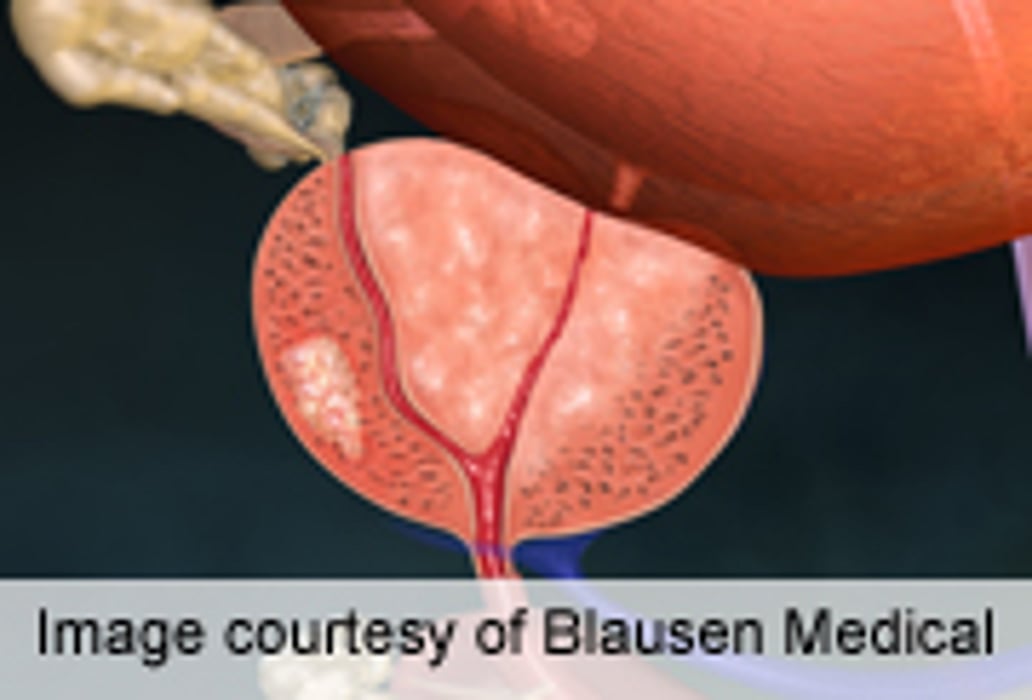 MONDAY, April 21, 2014 (HealthDay News) -- Adherence to established prostate cancer quality of care measures is frequently low, with considerable regional variation, according to a study published in the April issue of The Journal of Urology.
Florian R. Schroeck, M.D., from the University of Michigan in Ann Arbor, and colleagues conducted a retrospective study to examine regional variation in adherence to quality measures for 53,614 patients with newly diagnosed prostate cancer. Patients were identified from Surveillance, Epidemiology, and End Results-Medicare data for 2001 to 2007, and were assigned to 661 regions.
The researchers observed extensive patient-level variation in adherence, varying from 33 percent for treatment by a high-volume provider to 76 percent for adjuvant androgen deprivation therapy receipt while undergoing radiation for high-risk cancer. Considerable regional variation was observed in adherence to several measures, including pretherapy counseling by a urologist and radiation oncologist, which ranged from 9 to 89 percent; avoiding bone scan overuse in low-risk cancer, which ranged from 16 to 96 percent; treatment by a high-volume provider, which ranged from 1 to 90 percent; and follow-up with a radiation oncologist, which varied from 14 to 86 percent (all P < 0.001).
"We found low adherence rates for most established prostate cancer quality of care measures. Within most measures regional variation in adherence was pronounced," the authors write. "Measures with low adherence and a large amount of regional variation may be important low hanging targets for quality improvement."
One author disclosed financial ties to Amgen; one author disclosed financial ties to Elsevier.
Physician's Briefing