November 4, 2016
Standard of Care Underused for Locally Advanced Cervical Cancer
Despite improved overall survival with standard of care, less than half of patients receive SOC treatment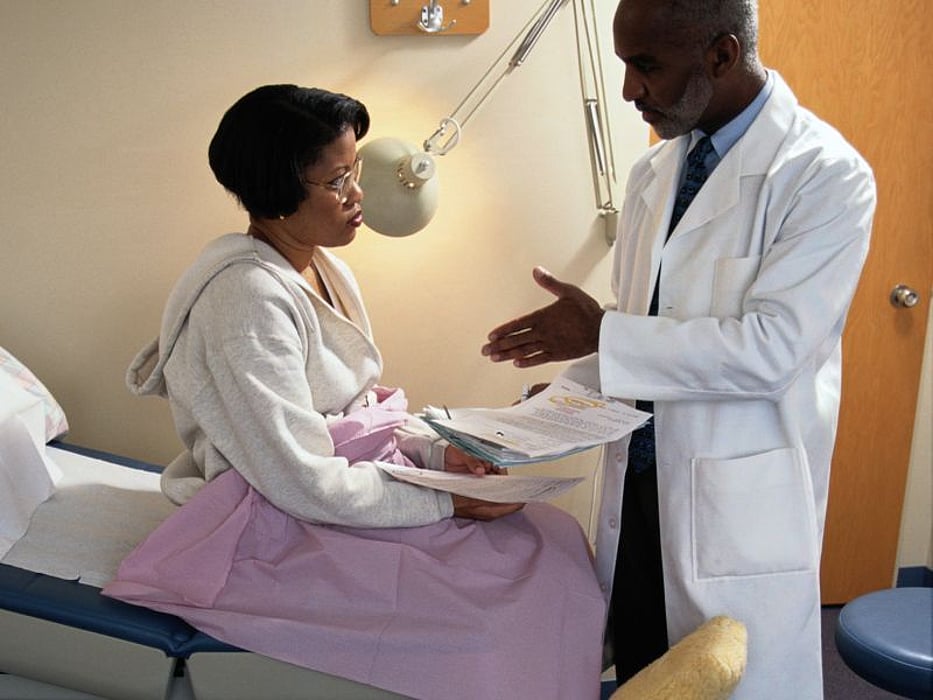 FRIDAY, Nov. 4, 2016 (HealthDay News) -- For patients with locally advanced cervical cancer, standard of care (SOC), which includes pelvic external beam radiation (EBRT) with chemotherapy and interdigitated brachytherapy, is associated with significantly improved overall survival but is notably underused, according to a study published in the November issue of Gynecologic Oncology.
Tyler P. Robin, M.D., Ph.D., from the University of Colorado Cancer Center in Aurora, and colleagues identified 15,194 women with locally advanced cervical cancer treated with definitive radiation or chemoradiation from the National Cancer Database.
The researchers found that 44.3 percent of patients received SOC treatment and they had significantly improved overall survival. Factors associated with increased likelihood of receiving SOC included high volume centers, academic centers, comprehensive community cancer centers, private insurance, and higher income; black patients were less likely to receive SOC. Overall, 26.8, 23.8, and 49.5 percent of patients received no radiation boost, an EBRT boost only, and EBRT with brachytherapy, respectively. Compared with no boost, an EBRT boost was advantageous (hazard ratio, 0.720; P < 0.001), but patients who received brachytherapy had superior overall survival (hazard ratio, 0.554; P < 0.001). The likelihood of receiving no radiotherapy boost was increased for patients with lower incomes, Medicaid, or treatment at low-volume centers or non-comprehensive community cancer centers.
"SOC for locally advanced cervical cancer offers superior outcomes, yet less than half of patients receive SOC and there are disparities in which patients receive SOC treatment," the authors write.
Physician's Briefing