April 9, 2014
AACR: High BMI Prediagnosis May Lead to Poor CRC Outcomes
High BMI overrides survival advantage associated with microsatellite instability-high tumor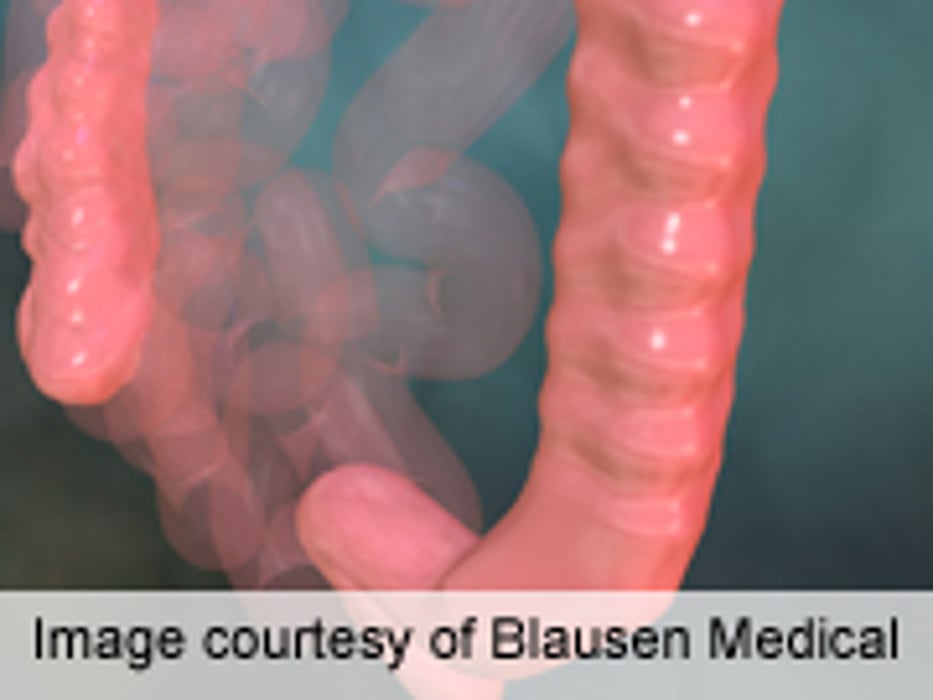 WEDNESDAY, April 9, 2014 (HealthDay News) -- High prediagnosis body mass index (BMI) is associated with increased mortality after colorectal cancer diagnosis, according to a study presented at the annual meeting of the American Association for Cancer Research, held from April 5 to 9 in San Diego.
Peter T. Campbell, Ph.D., from the American Cancer Society in Atlanta, and colleagues used the Colon Cancer Family Registry (1997 to 2008) to identify a multi-center cohort of 6,763 patients with invasive colorectal cancer. Mortality records and patient follow-up (median 5.3 years) were used to determine vital status. Self-reports of height and weight were used to assess BMI two years before diagnosis, BMI at age 20 years, and adult weight gain.
The researchers found that 2,335 patients died during follow-up. There was a higher risk of all-cause mortality overall for those with higher BMI two years before cancer diagnosis (per 5-kg/m²; hazard ratio [HR], 1.10), with similar associations seen when stratified by gender (men: HR, 1.07; women: HR, 1.11). Microsatellite instability (MSI) status (MS-stable/MSI-low: HR, 1.08; MSI-high: HR, 1.19) was also associated with higher risk of all-cause mortality. Risk of death was lower for those with MSI-high and normal BMI (HR, 0.77; 95 percent confidence interval [CI], 0.59 to 1.00), higher for MS-stable/MSI-low and high (≥30 kg/m²) BMI (HR, 1.23; 95 percent CI, 1.07 to 1.42), and similar for MSI-high and high BMI (HR, 0.97; 95 percent CI, 0.72 to 1.30), compared to those with MS-stable/MSI-low and normal BMI.
"[Our data] suggest that prediagnosis BMI may be something that clinicians should consider when managing patient care," Campbell said in a statement.
Physician's Briefing