October 2, 2012
New Database IDs Variants Linked to Colorectal Cancer
Sixteen variants at 13 loci have the most highly credible links to CRC; less credible links for 22 loci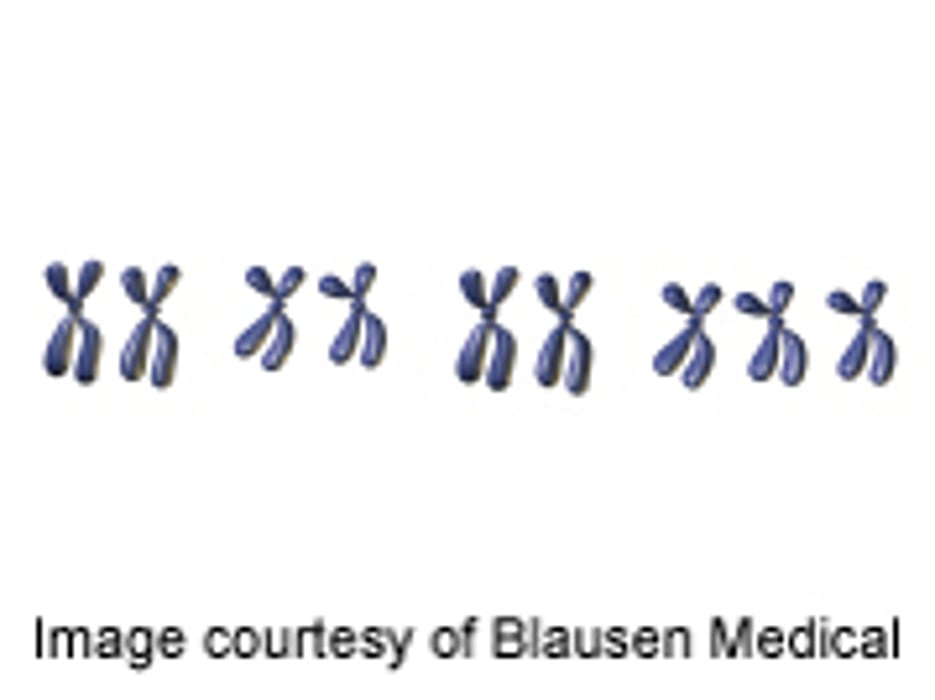 TUESDAY, Oct. 2 (HealthDay News) -- Sixteen variants at 13 loci have been identified as having a highly credible association with colorectal cancer, according to research published online Sept. 26 in the Journal of the National Cancer Institute.
Evropi Theodoratou, Ph.D., from the University of Edinburgh in the United Kingdom, and colleagues conducted two independent systematic reviews, including 10,145 titles, to catalog all genetic association studies on colorectal cancer. Data were extracted from 635 publications reporting on 445 polymorphisms in 110 different genes, and meta-analyses were performed to derive summary effect estimates for 92 polymorphisms in 64 genes. The credibility of associations was assessed.
The researchers found that the most highly credible associations with colorectal cancer were found for 16 independent variants at 13 loci, with all variants except those in two loci reaching genome-wide statistical significance in at least one meta-analysis model. Less-credible (higher heterogeneity, lower statistical power) associations were identified for 23 variants at 22 loci. No evidence was found in the meta-analysis to support true associations for 20 variants for which associations have previously been reported.
"The analysis here provides a resource for mining available data and puts into context the sample sizes required for the identification of true associations," the authors write. "This study highlights a number of single nucleotide polymorphism associations that could be incorporated into genetic risk-prediction algorithms as further risk factors are identified and highlights the loci at which further research effort should be targeted."
Abstract
Full Text (subscription or payment may be required)
Physician's Briefing