January 21, 2013
Radioembolization +/− Bevacizumab Benefits CRC w/Mets
Findings in patients with metastasized cancer receiving radioembolization with/without bevacizumab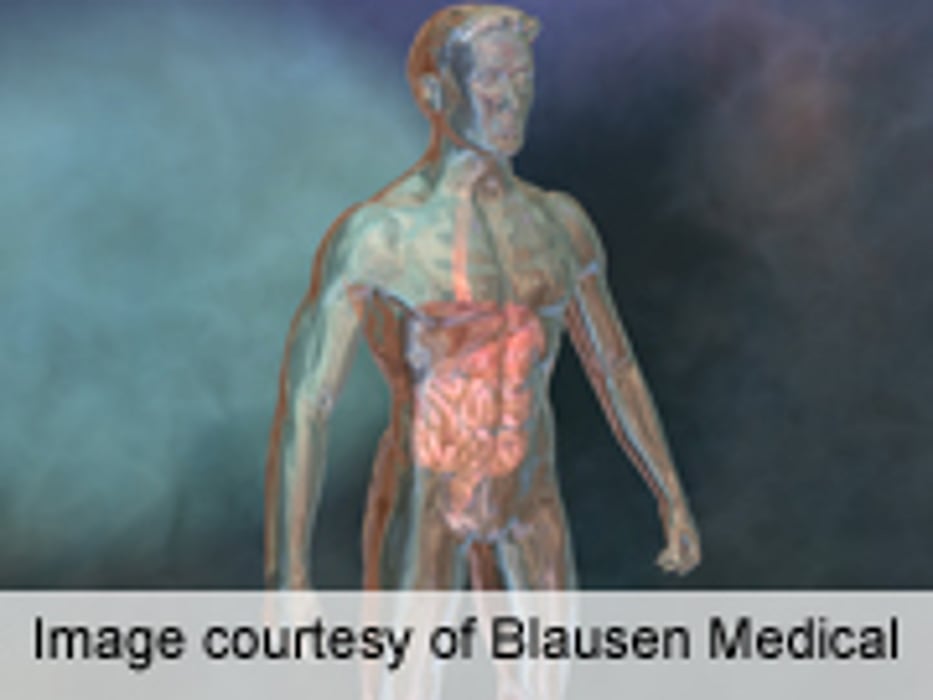 MONDAY, Jan. 21 (HealthDay News) -- Use of injected radioactive beads, with or without bevacizumab, seems to improve survival for patients with metastatic colorectal cancer (mCRC), according to a study presented at the annual International Symposium on Endovascular Therapy, held from Jan. 19 to 23 in Miami Beach.
Dmitry Y. Goldin, M.D., of the Oakland University William Beaumont School of Medicine in Rochester, Mich., and colleagues retrospectively reviewed records from patients with mCRC, treated with yttrium-90 (90Y) radioembolization between 2008 and 2012. Thirty patients had pre-treatment with bevacizumab before radioembolization, and nine patients had no pre-treatment.
The researchers found that there was no significant difference in the tumor-to-normal liver vascularity ratio (TNVR) between patients treated with or without bevacizumab, and there was no significant difference in TNVR based on the interval from last bevacizumab dose to the MAA infusion. The mean patient survival from diagnosis was 30.8 months for the no-bevacizumab group, 31.6 months for the prior-bevacizumab group, and 27.6 months for the bevacizumab-within-three-months-of-Y-90-treatment group. The mean patient survival from the date of Y-90 treatment was 19.8, 12.6, and 13.3 months, respectively.
"Prior bevacizumab did not increase survival in patients undergoing radioembolization," the authors write. "Compared to historical controls treated with modern chemotherapy alone, mCRC patients treated with 90Y appear to have survival benefit."
Physician's Briefing