July 20, 2012
Similar Genetic Alterations in Most Colon, Rectal Cancers
Sixteen percent of CRCs hypermutated, three-quarters of which have high microsatellite instability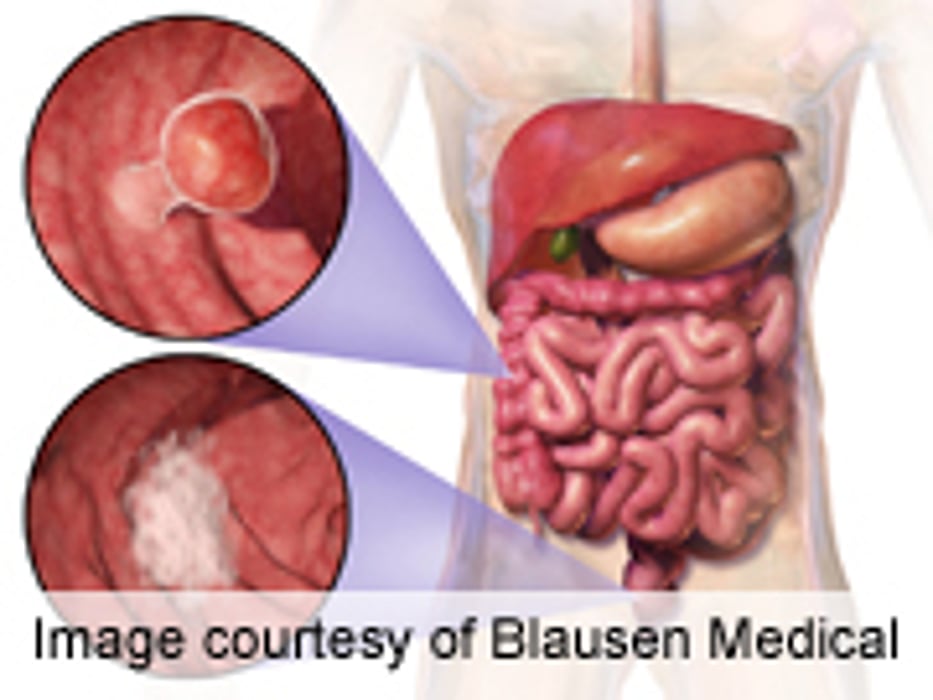 FRIDAY, July 20 (HealthDay News) -- About 85 percent of colon and rectal cancers are very similar in terms of genomic alterations, according to a study published online July 18 in Nature.
Donna M. Muzny, from the Baylor College of Medicine in Houston, and colleagues with the Cancer Genome Atlas Network defined the mutational spectrum in colorectal carcinoma using exome capture DNA sequencing on 224 colorectal carcinoma and normal pairs.
The researchers found that 16 percent of colorectal carcinomas were hypermutated. Of these, three-quarters had high microsatellite instability, often with hypermethylation and MLH1 silencing, and one-quarter had somatic mutations in mismatch-repair genes and polymerase ε. However, colon and rectal cancers had very similar patterns of genomic alterations when the hypermutated cancers were excluded. Significant mutations were seen in 24 genes, including three genes not previously associated with colorectal cancer (ARID1A, SOX9, and FAM123B). Two genes were amplified and could be potential drug targets (ERBB2 and IGF2), and chromosomal translocations included fusion of NAV2 and TCF7L1.
"Our analyses show that non-hypermutated adenocarcinomas of the colon and rectum are not distinguishable at the genomic level," Muzny and colleagues write. "In conclusion, the data presented here provide a useful resource for understanding this deadly disease and identifying possibilities for treating it in a targeted way."
Physician's Briefing