May 16, 2014
Tailored Intervention Does Not Up CRC Screening Rates
Interactive multimedia computer program does increase behaviors associated with screening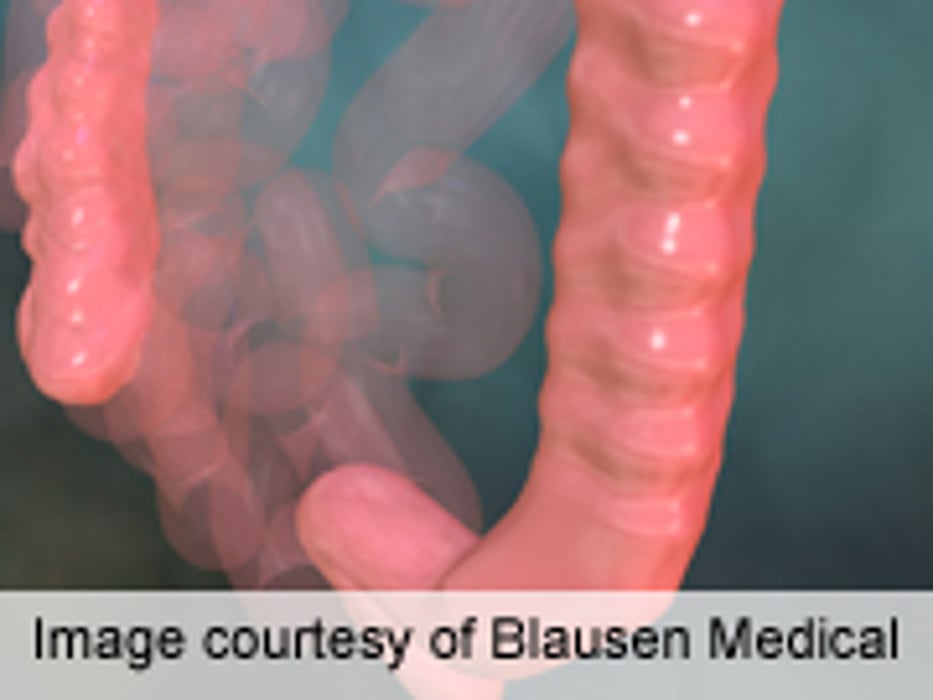 FRIDAY, May 16, 2014 (HealthDay News) -- An interactive multimedia computer program (IMCP) tailored to expanded health belief model sociopsychological factors is no more effective for encouraging colorectal cancer screening than a control nontailored informational program, according to a study published in the May/June issue of the Annals of Family Medicine.
Anthony Jerant, M.D., from the University of California Davis School of Medicine in Sacramento, and colleagues conducted a randomized trial to examine whether an IMCP could promote colorectal cancer screening in a multiethnic sample. A total of 1,164 patients were enrolled, stratified by ethnicity and language (49.3 percent non-Hispanic, 27.2 percent Hispanic/English, and 23.4 percent Hispanic/Spanish), and were randomly allocated to IMCP tailored to sociopsychological factors or a nontailored informational program.
The researchers found that, compared with control patients, IMCP correlated with significantly greater colorectal cancer screening knowledge, self-efficacy, readiness, test preference specificity, discussion, and recommendation, after adjustment for ethnicity/language, study center, and the previsit value of the dependent variable. Twenty-three percent of ICMP and 22 percent of control patients received screening during follow-up (difference, 0.5 percent; 95 percent confidence interval, −4.3 to 5.3). The effects of IMCP did not vary by ethnicity/language.
"Sociopsychological factor tailoring was no more effective than nontailored information in encouraging colorectal cancer screening in a multiethnic sample, despite enhancing sociopsychological factors and visit behaviors associated with screening," the authors write.
Physician's Briefing