November 14, 2012
New Mechanism of Action Identified for PARP Inhibitors
Cytotoxic complexes result from PARP inhibitors trapping PARP enzymes at damaged DNA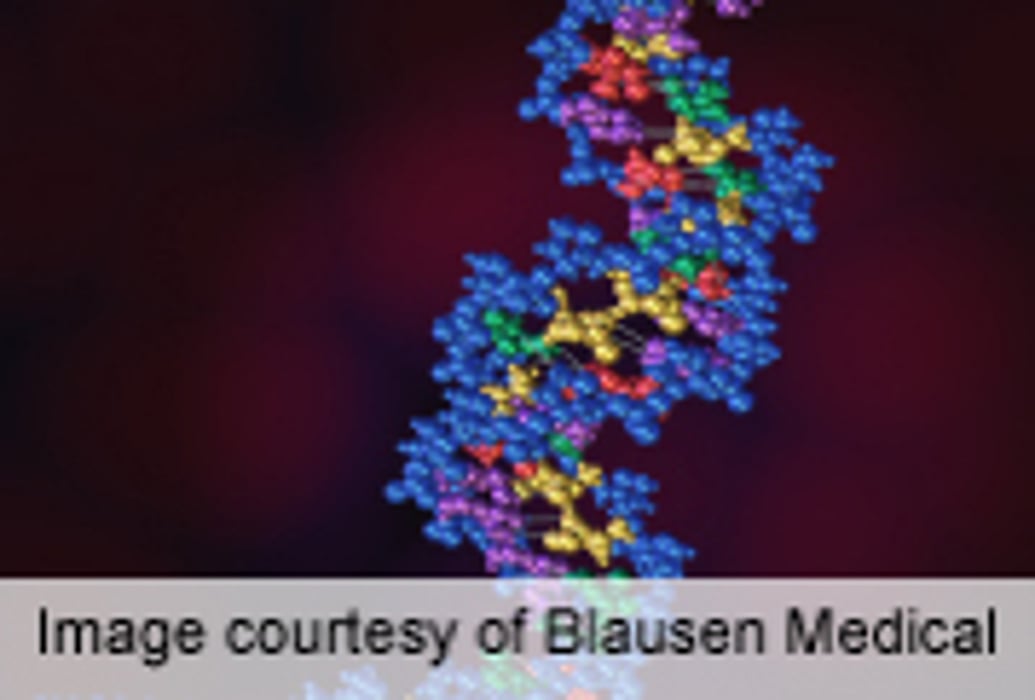 WEDNESDAY, Nov. 14 (HealthDay News) -- PARP inhibitors trap PARP enzymes at damaged DNA, inducing cytotoxic complexes, according to a study published in the Nov. 1 issue of Cancer Research.
Noting that PARP inhibitors are thought to mediate their antitumor effects by catalytic activation that blocks repair of DNA single strand breaks, Junko Murai, M.D., Ph.D., from the National Institutes of Health in Bethesda, Md., and colleagues examined their mechanism of action in cancer cells.
The researchers found that PARP inhibitors trapped PARP1 and PARP2 enzymes at damaged DNA. The resulting PARP-DNA complexes were more cytotoxic than single strand breaks that were unrepaired by inactivation of PARP. The potency in trapping PARP differed substantially among inhibitors with niraparib (MK-4827) > olaparib (AZD-2281) >> veliparib (ABT-888). This pattern did not relate to the known catalytic inhibitory properties of these drugs. Analysis of 30 genetically altered avian DT40 cell lines with pre-established deletions in specific DNA repair genes showed that repair of trapped PARP-DNA complexes required homologous recombination, post-replication repair, the Fanconi anemia pathway, polymerase β, and FEN1.
"In summary, this is the first report showing the toxic PARP-DNA complex by PARP inhibitors, and the greatly different potency to poison PARP among clinical PARP inhibitors irrespective of the potency to inhibit PARP catalytic activity," the authors write. "It also reveals new genetic repair pathways that are critical for the repair of PARP-DNA complexes, and potential synthetic lethality, which can be exploited for additional clinical use of PARP inhibitors."
Abstract
Full Text (subscription or payment may be required)
Physician's Briefing