June 3, 2014
ASCO: New Treatments Available for Advanced Melanoma
Three studies show positive results for adjuvant ipilimumab, PD-1 targeted immunotherapy, combo tx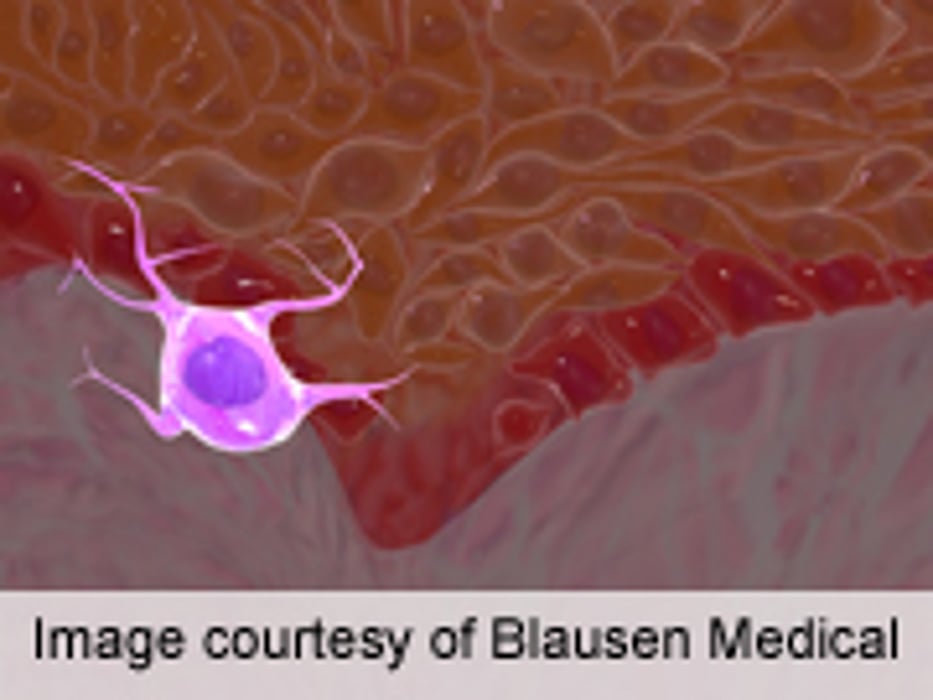 TUESDAY, June 3, 2014 (HealthDay News) -- New treatment options are available for advanced melanoma, according to three studies presented at the annual meeting of the American Society of Clinical Oncology, held from May 30 to June 3 in Chicago.
Alexander M. Eggermont, M.D., Ph.D., from the Cancer Institute Gustave Roussy in Villejuif, France, and colleagues randomized 951 patients with surgically treated stage III cutaneous melanoma to receive ipilimumab (10 mg/kg) or placebo. At a median follow-up of 2.7 years, the researchers observed a 25 percent reduction overall in the relative risk of recurrence for ipilimumab versus placebo. The three-year recurrence-free survival rates were 46.5 percent with ipilimumab and 34.8 percent with placebo.
Antoni Ribas, M.D., Ph.D., from the David Geffen School of Medicine at the University of California in Los Angeles, and colleagues conducted a phase I trial to study the efficacy of PD-1 targeting antibody MK-3475 in advanced melanoma (221 patients with and 190 patients without prior ipilimumab treatment). The researchers found that 34 percent of patients experienced tumor response, including 40 percent of non-ipilimumab-treated and 28 percent of ipilimumab-treated patients. In a third study, Mario Sznol, M.D., from the Yale School of Medicine in New Haven, Conn., and colleagues found that 41 percent of a cohort of 53 patients with inoperable stage III or IV melanoma responded to treatment with ipilimumab and nivolumab, and 17 percent had complete remissions.
"While we're encouraged by what we're seeing with the use of these two drugs together, this trial was small, so a randomized phase III trial will be important to validate our initial results," Sznol said in a statement.
Several authors from all studies disclosed financial ties to the pharmaceutical industry, including Bristol-Myers Squibb, Merck, and Bristol-Myers Squibb and Ono Pharmaceutical, which funded the Eggermont, Ribas, and Sznol studies, respectively.
Abstract - Eggermont
Abstract - Ribas
Abstract - Sznol
More Information
Physician's Briefing