June 30, 2017
Nivolumab Rx Beyond Progression Beneficial in Melanoma
28 percent of patients treated beyond progression had lesion reduction >30 percent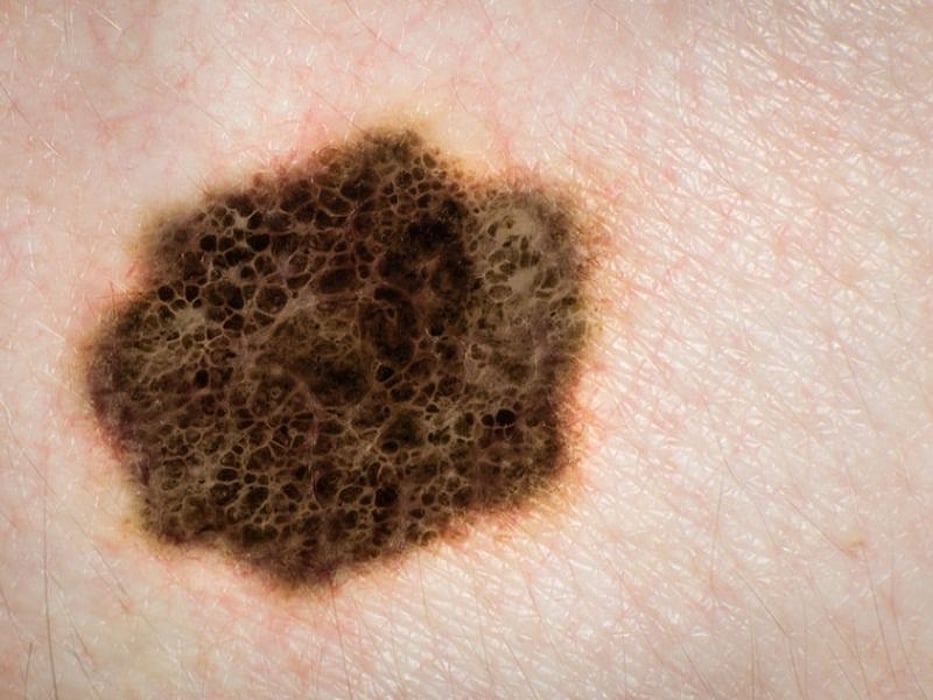 FRIDAY, June 30, 2017 (HealthDay News) -- For select patients with advanced melanoma, nivolumab beyond Response Evaluation Criteria in Solid Tumors v1.1-defined progression is beneficial, according to a study published online June 29 in JAMA Oncology.
Georgina V. Long, M.B., B.S., Ph.D., from the University of Sydney, and colleagues conducted a retrospective analysis to examine the safety and potential benefit of nivolumab in treatment-naive patients with advanced melanoma. The authors examined the tumor response and safety for patients treated beyond their first disease progression, defined as those who received their last dose of nivolumab more than six weeks after progression (TBP) and for patients not treated beyond progression who discontinued nivolumab therapy before or at progression (non-TBP group).
The researchers found that 58 percent of the 526 randomized patients experienced disease progression, including 28 and 72 percent in the TBP and non-TBP groups. A target lesion reduction of >30 percent after progression versus baseline (TBP >30 percent) occurred in 28 percent of the TBP patients. Seventy-six percent of TBP patients and 87 percent of TBP >30 percent patients were still alive at the time of analysis; and 32 and 46 percent, respectively, continued receiving treatment. The TBP and non-TBP groups had similar treatment-related select grade 3 to 4 adverse events (6 and 4 percent, respectively).
"Further analysis will help define the potential benefit of continued nivolumab treatment beyond progression," the authors write.
Several authors disclosed financial ties to pharmaceutical companies, including Bristol-Myers Squibb, which manufactures nivolumab and funded the study.
Abstract/Full Text
Editorial (subscription or payment may be required)
Physician's Briefing