April 29, 2020
PFS Prolonged With Continuous Dabrafenib Trametinib in Melanoma
Median PFS longer with continuous versus intermittent treatment, but overall survival similar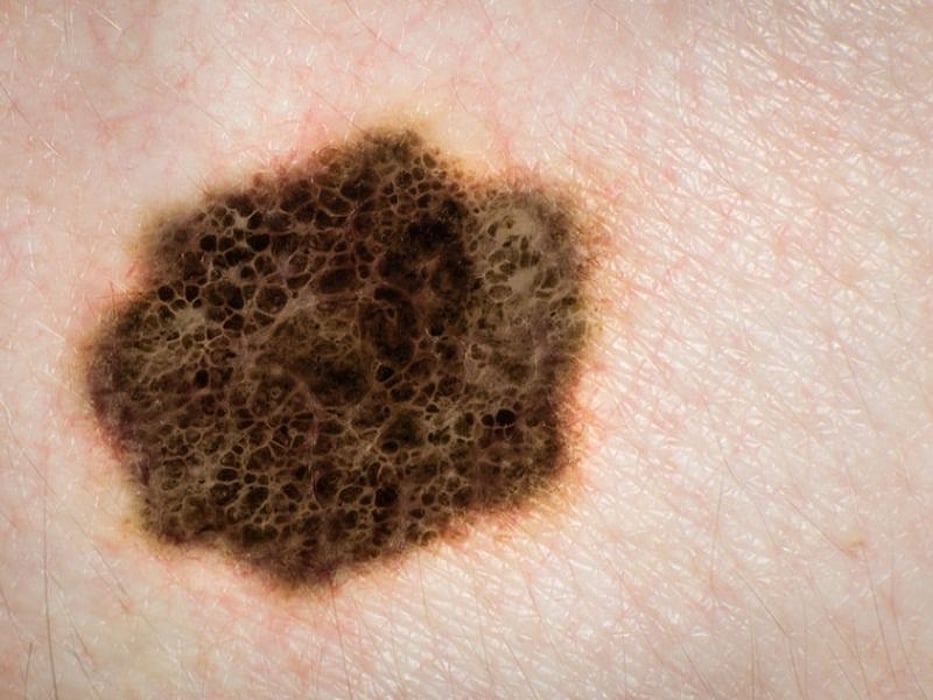 WEDNESDAY, April 29, 2020 (HealthDay News) -- For patients with advanced BRAFV600E/K melanoma, continuous treatment with dabrafenib and trametinib improves progression-free survival (PFS) versus intermittent treatment, but overall survival is no different between the groups, according to a study published at the virtual annual meeting of the American Association for Cancer Research.
Alain Algazi, M.D., from the University of California, San Francisco, and colleagues conducted a randomized trial to determine whether intermittent versus continuous dosing of dabrafenib and trametinib improves PFS in patients with advanced BRAFV600E/K melanoma. A total of 206 patients without disease progression after eight weeks of continuous dabrafenib and trametinib were randomly assigned to receive either continuous treatment (105 patients) or intermittent treatment (101 patients).
The researchers found that median PFS was longer with continuous versus intermittent dosing (9 versus 5.5 months; P = 0.064). At a median follow-up of two years, no between-group difference was seen in overall survival (median overall survival, 29.2 months in both arms; P = 0.93). Overall, 77 and 84 percent of patients treated continuously and intermittently, respectively, discontinued treatment due to disease progression (P = 0.34).
"In melanoma research, we're all trying to figure out ways to optimize these targeted drugs and find a way around resistance so people live longer. We're going to have to keep at it because the current standard of continuous dosing seems to hold the most benefit," Algazi said in a statement.
Several authors disclosed ties to the pharmaceutical industry, including Novartis Pharmaceuticals, Inc., which provided study drugs and partial funding.
Physician's Briefing