September 19, 2014
Breast Cancer Subtype Affects Survival With Spinal Metastasis
Worse survival with estrogen receptor negative, hormone receptor negative, triple negative subtypes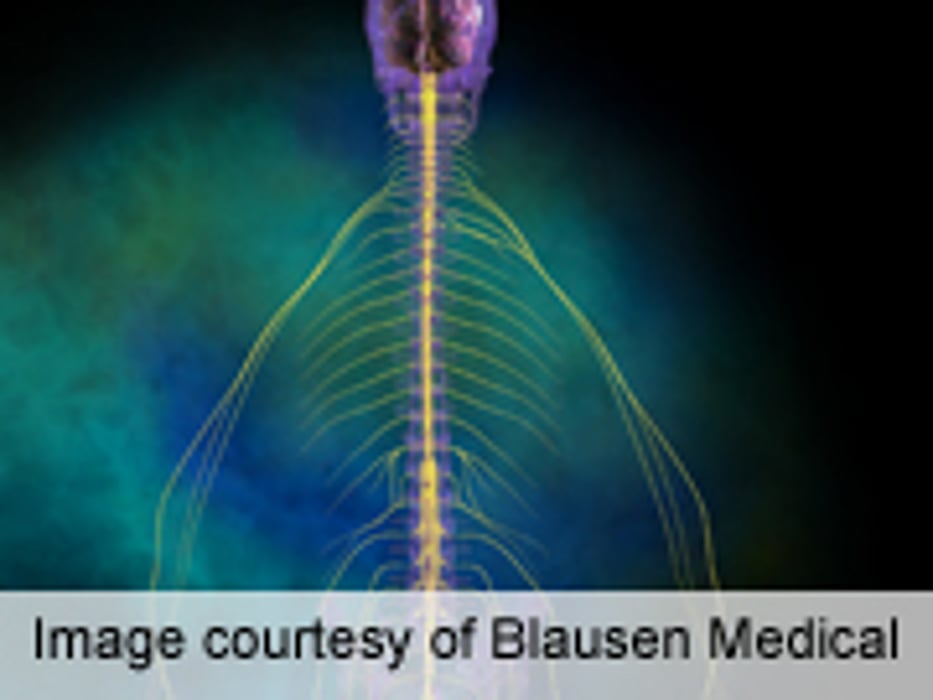 FRIDAY, Sept. 19, 2014 (HealthDay News) -- For patients with breast cancer with spinal metastases, estrogen receptor (ER)/hormone receptor (HR)-negative status is associated with worse survival, according to a study published in the Sept. 1 issue of Spine.
Miao Wang, M.D., from Aarhus University Hospital NBG in Denmark, and colleagues conducted a retrospective cohort study involving 151 patients with breast cancer spinal metastases. Patients were surgically treated and followed up for at least two years. Survival duration analysis was performed by breast cancer subtype.
The researchers found that, compared with patients with ER-positive breast cancer, patients with ER-negative breast cancer had shorter median survival duration (10.6 versus 21.5 months) and 48 percent higher mortality risk (P = 0.03). Compared with progesterone receptor (PgR)-positive status, mortality risk was 59 percent higher in patients with PgR-negative status (P = 0.02). Compared with patients with HR-positive status, those with HR-negative status had 11-month shorter median survival duration and 52 percent higher mortality risk (P = 0.01). There was similar median survival and mortality risk among patients in the two human epidermal growth factor receptor 2 subtypes. A median survival duration of only 9.9 months was seen for patients with triple-negative breast cancer.
"Spine surgeons should be critical before performing high-risk extensive surgery in patients with ER/HR (−) status, and especially, in those with triple-negative status," conclude the authors.
Physician's Briefing