September 5, 2012
Intermittent ADT Noninferior to Continuous ADT for Prostate CA
For men with rising PSA after radiotherapy, survival similar for continuous, intermittent therapy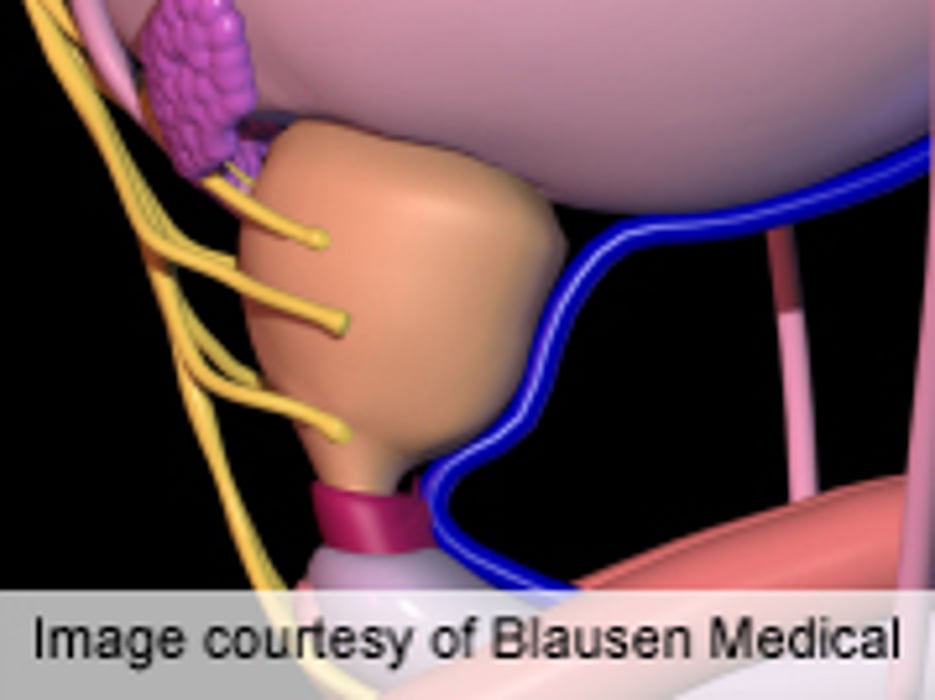 WEDNESDAY, Sept. 5 (HealthDay News) -- In men with prostate cancer who have rising prostate-specific antigen (PSA) levels after radiotherapy, overall survival is similar if they receive intermittent or continuous androgen-deprivation therapy, according to a study published in the Sept. 6 issue of the New England Journal of Medicine.
Juanita M. Crook, M.D., from the British Columbia Cancer Agency in Kelowna, Canada, and colleagues randomly assigned 1,386 men with localized prostate cancer whose PSA level was greater than 3 ng per milliliter more than one year after primary or salvage radiotherapy to intermittent (690 men) or continuous (696 men) androgen-deprivation therapy.
After a median follow-up of 6.9 years, the researchers found that median overall survival was similar in the intermittent and continuous groups (8.8 and 9.1 years, respectively; hazard ratio for death, 1.02; 95 percent confidence interval, 0.86 to 1.21). The rate of adverse events was similar in both groups. Among those receiving intermittent treatment, 35 percent achieved full testosterone recovery and 79 percent recovered testosterone to the trial-entry threshold. Intermittent treatment improved physical function, fatigue, urinary problems, hot flashes, libido, and erectile function. There was no significant between-group difference in the estimated seven-year cumulative rates of disease-related death (P = 0.24).
"An intermittent approach to androgen deprivation for men with a rising PSA level after definitive radiotherapy does not result in inferior survival, as compared with continuous androgen deprivation," Crook and colleagues conclude. "Although testosterone recovery was not universal, benefits in some aspects of quality of life were observed."
Several authors disclosed financial relationships with pharmaceutical and biotechnology companies.
Full Text (subscription or payment may be required)
Editorial (subscription or payment may be required)
Physician's Briefing