April 1, 2016
Dose Escalation in IMRT Slows Progression of Thyroid Cancer
Local-regional failure in WDTC mostly occurs outside of 70 Gy volume and in peri-esophageal region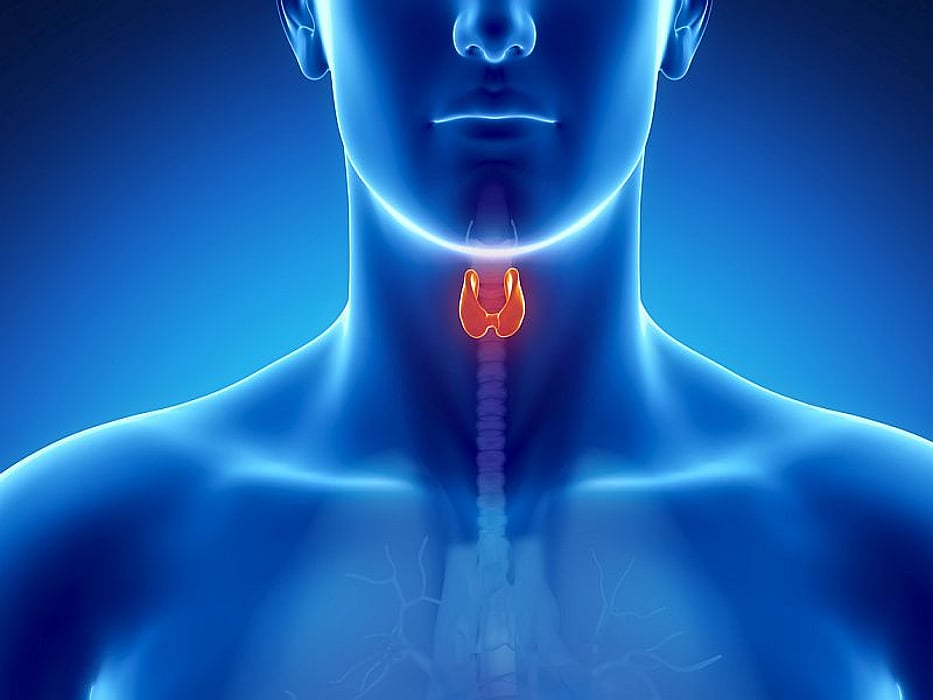 FRIDAY, April 1, 2016 (HealthDay News) -- Local-regional failure (LRF) in patients with well-differentiated thyroid cancer (WDTC) is mostly seen in patients with gross disease at the time of intensity-modulated radiation therapy (IMRT), according to a review published online March 28 in the Journal of Medical Imaging and Radiation Oncology.
Erin Shugard, from the University of California, San Francisco, and colleagues retrospectively reviewed records of WDTC patients treated with IMRT from 1998 to 2011 to assess the effect of IMRT dose escalation on preventing LRF of microscopic and macroscopic WDTC.
The researchers found that over a median of 56 months of follow-up, 17 of 30 patients (57 percent) had gross residual, five (17 percent) had microscopic residual, and eight (27 percent) had clear margins at the time of IMRT. At a median time of 44 months, nine patients (30 percent) developed LRF. Two-thirds of these nine patients had been radiated to gross disease and one patient had microscopic residual. In the seven analyzable cases, only one LRF occurred within the 70 Gy isodose volume. Of marginal LRFs cases, four were outside 70 Gy, one outside 60 Gy, and one outside 50 Gy. The majority of recurrence (86 percent) occurred in the peri-esophageal region.
"Meticulous surgical dissection, especially in the peri-esophageal region, should be prioritized to prevent long-term LRF," the authors write.
Abstract
Full Text (subscription or payment may be required)
Physician's Briefing