September 1, 2017
Low Tumor Growth Rates During Active Surveillance of Thyroid CA
Younger age at diagnosis, initial risk category linked to papillary thyroid cancer tumor growth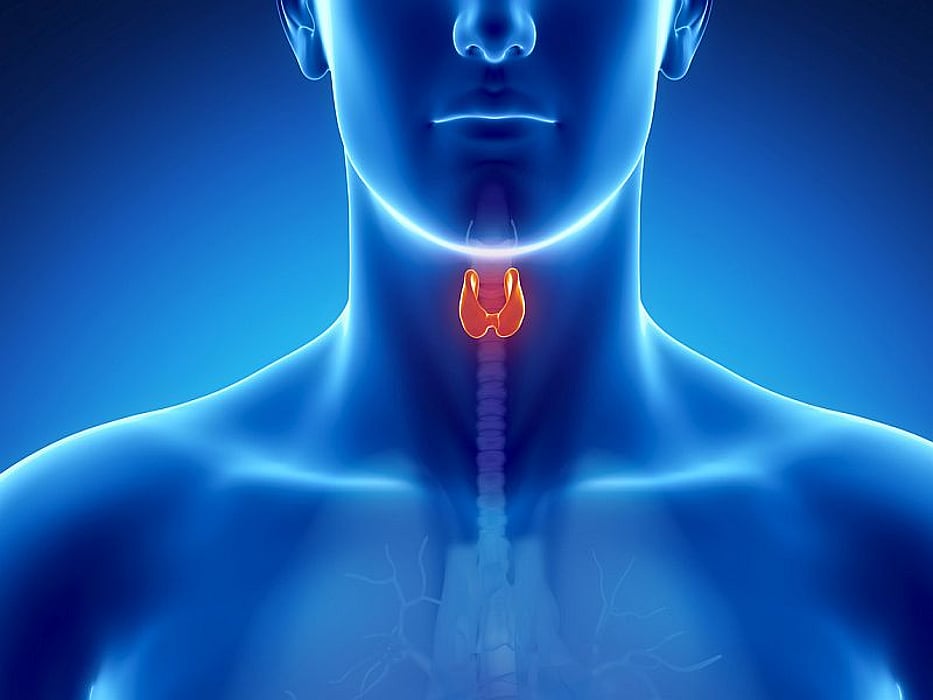 FRIDAY, Sept. 1, 2017 (HealthDay News) -- Among patients with low-risk papillary thyroid cancer (PTC), the rates of tumor growth during active surveillance are low, according to a study published online Aug. 31 in JAMA Otolaryngology-Head & Neck Surgery.
R. Michael Tuttle, M.D., from the Memorial Sloan Kettering Cancer Center in New York City, and colleagues describe the kinetics of PTC tumor growth during active surveillance in a cohort of 291 patients undergoing active surveillance for low-risk PTC.
The researchers found that growth in tumor diameter of 3 mm or more occurred in 3.8 percent of patients, with a cumulative incidence of 2.5 and 12.1 percent at two and five years, respectively. During active surveillance, no regional or distant metastases developed. Three-dimensional measurements of tumor volume allowed for earlier identification of growth in all cases (median, 8.2 months before increase in tumor diameter). Younger age at diagnosis (hazard ratio per year, 0.92) and risk category at presentation (hazard ratio for inappropriate, 55.17) correlated independently with the likelihood of tumor growth. Kinetics demonstrated a classic exponential growth pattern among tumors experiencing volume growth, with a median doubling time of 2.2 years.
"Serial measurement of tumor volumes may facilitate early identification of tumors that will continue to grow and thereby inform the timing of surveillance imaging and therapeutic interventions," the authors write.
Abstract/Full Text
Editorial (subscription or payment may be required)
Physician's Briefing