February 2, 2016
Minimally Invasive Hysterectomy Beneficial in Uterine Cancer
Linked to favorable morbidity profile and does not compromise long-term survival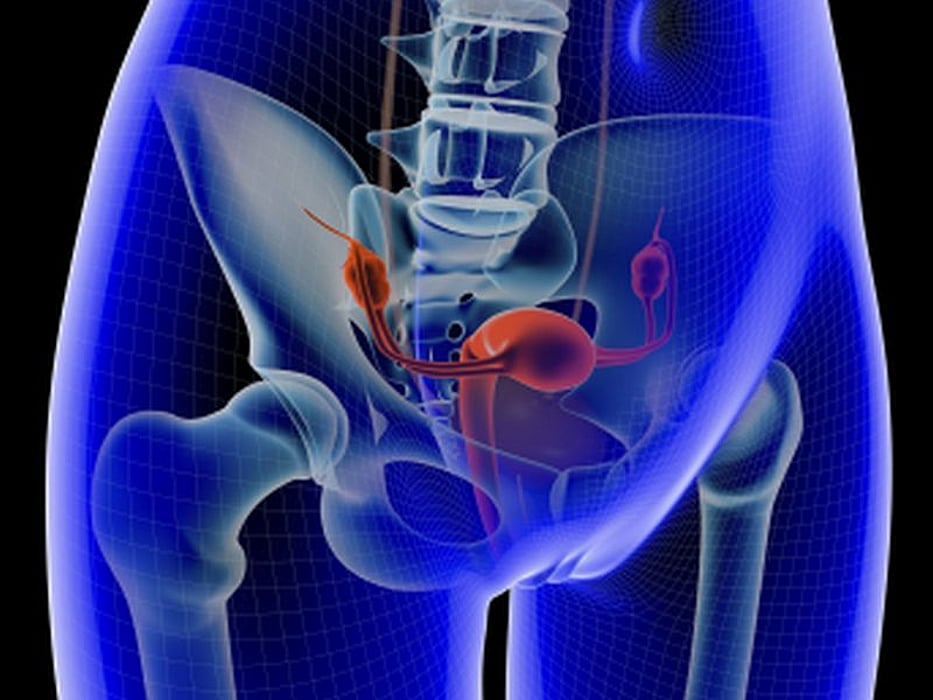 TUESDAY, Feb. 2, 2016 (HealthDay News) -- For women with uterine cancer, use of minimally invasive hysterectomy is associated with a favorable morbidity profile and good long-term survival, according to a study published online Feb. 1 in the Journal of Clinical Oncology.
Jason D. Wright, M.D., from the Columbia University College of Physicians and Surgeons in New York City, and colleagues compared outcomes associated with the use of minimally invasive hysterectomy (laparoscopic and robot-assisted; 2,165 women) versus abdominal hysterectomy (4,139 women) in women with stage I to III uterine cancer.
The researchers observed an increase in performance of minimally invasive surgery, from 9.3 percent in 2006 to 61.7 percent in 2011. Of the minimally invasive procedures, 62.3 percent were robot-assisted. Minimally invasive hysterectomy correlated with a lower overall complication rate (22.7 versus 39.7 percent) and lower perioperative mortality (0.6 versus 1.1 percent) compared with abdominal hysterectomy. Women who underwent minimally invasive hysterectomy were more likely to receive adjuvant pelvic radiotherapy (34.3 versus 31.3 percent) and brachytherapy (33.6 versus 31.0 percent). The complication rate was increased for laparoscopic versus robot-assisted hysterectomy (23.7 versus 19.5 percent). Use of minimally invasive surgery was not associated with overall (hazard ratio 0.89; 95 percent confidence interval, 0.75 to 1.04) or cancer-specific (hazard ratio, 0.83; 95 percent confidence interval, 0.59 to 1.16) mortality.
"Minimally invasive hysterectomy does not appear to compromise long-term survival for women with endometrial cancer," the authors write.
Two authors disclosed financial ties to the biopharmaceutical industry.
Physician's Briefing