November 2, 2020
Hispanics in the U.S. Have Worse COVID-19 Outcomes
Rates of hospitalization, ventilator use, ICU admission, related deaths higher compared with Whites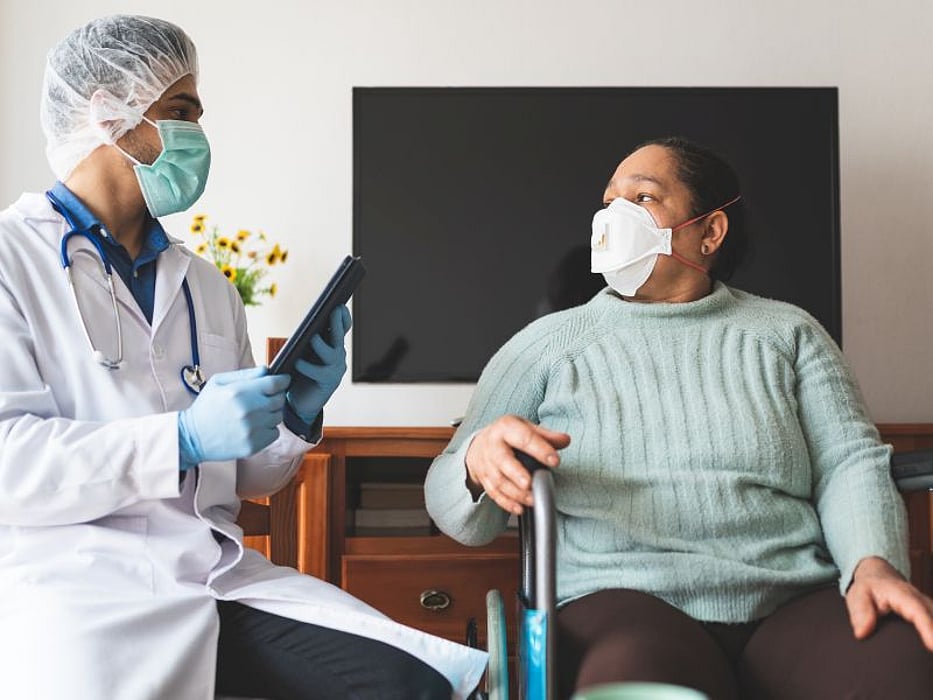 MONDAY, Nov. 2, 2020 (HealthDay News) -- Hispanic individuals are more likely to be hospitalized and die from COVID-19 infection than White individuals, according to a study published online Oct. 22 in the Journal of Immigrant and Minority Health.
Michael Poulson, M.D., from the Boston Medical Center, and colleagues used data from the U.S. Centers for Disease Control and Prevention to investigate the differential impact of COVID-19 on Hispanic individuals.
The researchers found that compared with non-Hispanic Whites, the adjusted relative risk for hospitalization was 1.35 for Hispanic White individuals, 1.58 for Hispanic Black individuals, and 1.50 for Hispanic multiracial individuals. The relative risks for death were 1.36, 1.72, and 1.68 for Hispanic Whites, Hispanic Blacks, and Hispanic multiracial individuals, respectively, compared with non-Hispanic Whites. These groups also had a significantly increased risk for requiring mechanical ventilation and intensive care unit admission versus non-Hispanic Whites.
"The dilemma is that we know these disparities among racial groups aren't biological, and reflect the systemic impacts of racism and inequality," a coauthor said in a statement. "We need better data collection on racial and ethnic groups, in order to develop interventions tailored to address the COVID-19 disparities among specific patient populations."
Physician's Briefing