October 17, 2012
AAPS: Intravaginal Ring Releases HIV Drug Over 90 Days
Tenofovir released steadily; similar to or better than gel administration in sheep model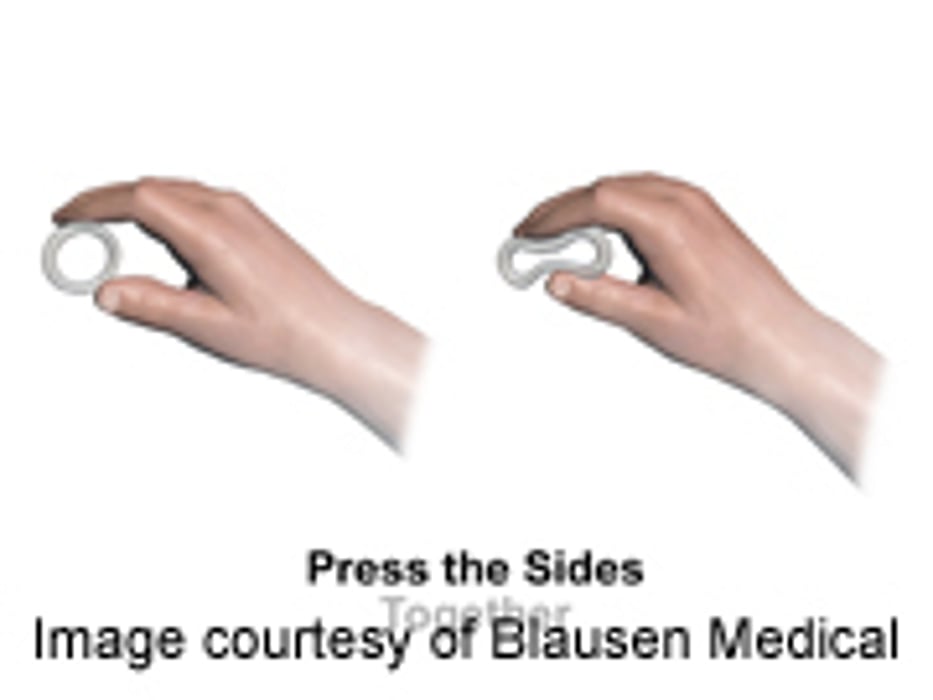 WEDNESDAY, Oct. 17 (HealthDay News) -- An intravaginal ring can steadily release tenofovir over 90 days, similar to or better than a clinically tested gel, according to an experimental study presented at the annual meeting of the American Association of Pharmaceutical Scientists, held from Oct. 14 to 18 in Chicago.
In a sheep model, Todd J. Johnson, M.D., from the University of Utah in Salt Lake City, and colleagues compared the pharmacokinetics of an intravaginal ring filled with a glycerol-based paste containing 65 percent tenofovir with the clinically tested 1 percent tenofovir gel formulation.
The researchers found that intravaginal rings had zero-order release of tenofovir in vitro at levels greater than 10 mg/day for 90 days. Over 90 days, the tenofovir levels were relatively steady, after an initial lag, at 104 ng/g in vaginal tissue, 106 ng/g in vaginal fluid, and 15 ng/mL in plasma. These were similar to or exceeded the levels observed with the tenofovir gel.
"We anticipate that this next-generation ring will be able to release a spectrum of drugs that currently cannot be delivered due to limitations of standard technology," a coauthor said in a statement. "This ring is a breakthrough design because it is highly adaptable to almost any drug; the amount of drug delivered each day is the same and the release rate can be modified easily if needed."
Physician's Briefing