July 21, 2014
Tesamorelin Cuts Visceral Fat in HIV Patients
Visceral adiposity tied to metabolic dysregulation, fatty liver disease with HIV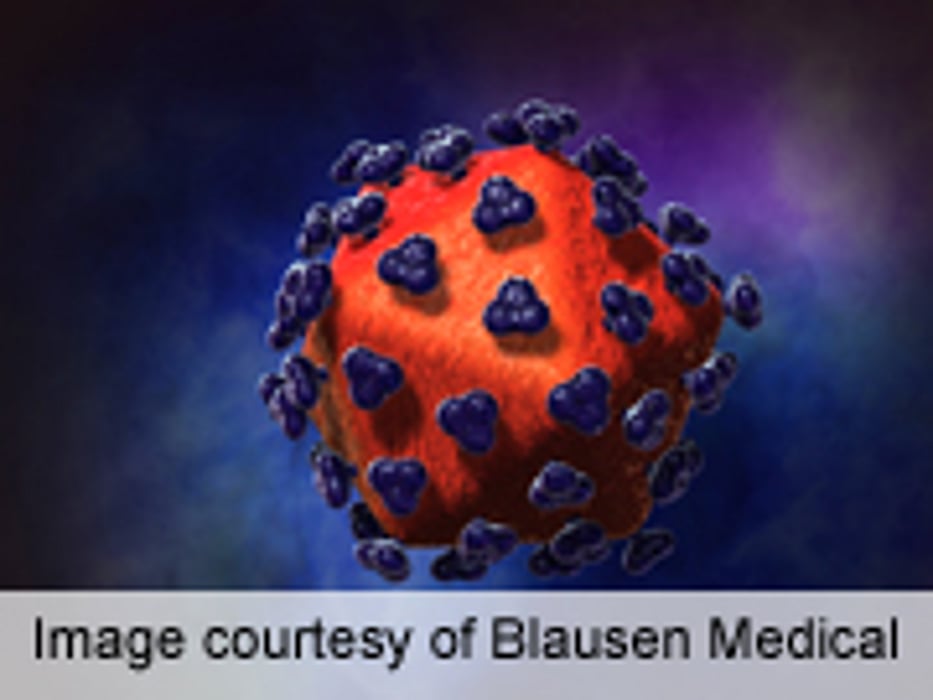 MONDAY, July 21, 2014 (HealthDay News) -- For HIV-infected patients with abdominal fat accumulation, the growth hormone-releasing hormone analog tesamorelin is associated with reductions in visceral fat and modest reductions in liver fat, according to a study published in the July 23/30 issue of the Journal of the American Medical Association, a theme issue on HIV/AIDS. This issue has been released early to coincide with AIDS 2014, the International AIDS Conference, held from July 20 to 25 in Melbourne, Australia.
Takara L. Stanley, M.D., from Massachusetts General Hospital in Boston, and colleagues randomized 50 antiretroviral-treated HIV-infected men and women with abdominal fat accumulation to receive either 2 mg of tesamorelin (28 patients) or placebo (22 patients) subcutaneously daily for six months. The effects on visceral adipose tissue and liver fat were assessed.
The researchers found that, compared to placebo, tesamorelin significantly reduced visceral adipose tissue (P = 0.005) and liver fat (P = 0.003) over six months, for a net treatment effect of −2.9 percent in lipid to water percentage. In the tesamorelin group, fasting glucose increased at two weeks (P = 0.03), but changes at six months in fasting glucose (P = 0.72 overall across time points) and two-hour glucose (P = 0.53 overall across time points) were not significant.
"Further studies are needed to determine the clinical importance and long-term consequences of these findings," the authors write.
One author disclosed financial ties to pharmaceutical companies, including Theratechnologies, which provided the study drug.
Abstract
Full Text (subscription or payment may be required)
Physician's Briefing