July 23, 2014
HIV Remission Ceases With Antiretroviral Tx Interruption
Findings in two cases of remission following stem cell transplantation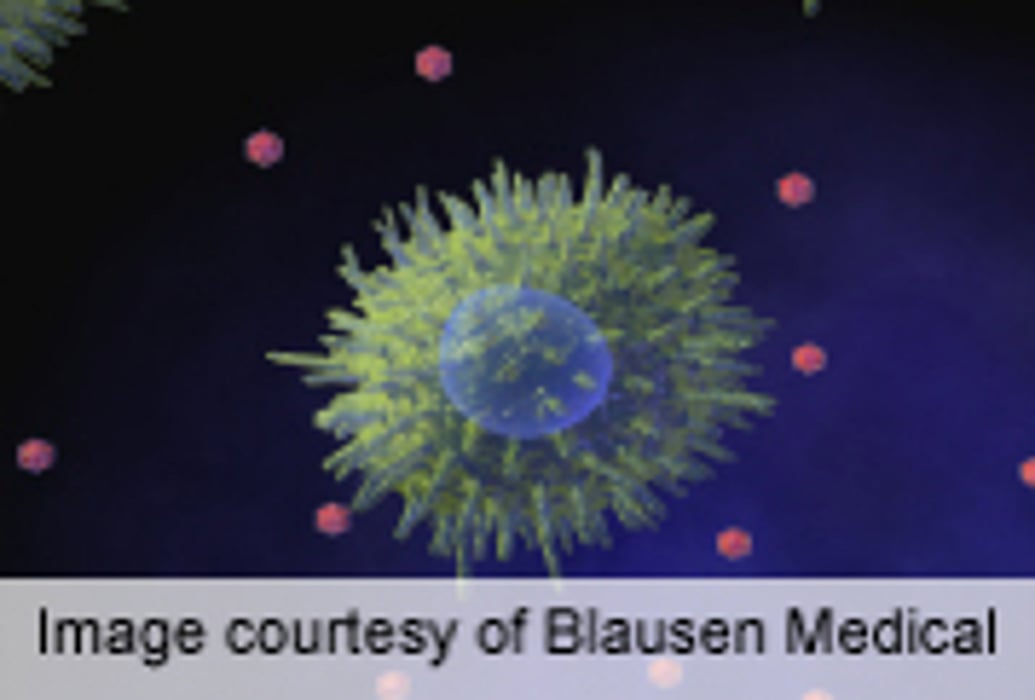 WEDNESDAY, July 23, 2014 (HealthDay News) -- HIV can rebound even after long-term remission of HIV following allogeneic hematopoietic stem cell transplantation (HSCT) if patients stop antiretroviral treatment, according to research published online July 22 in the Annals of Internal Medicine.
Timothy J. Henrich, M.D., from Brigham and Women's Hospital in Boston, and colleagues report on quantification of HIV-1 in various tissues after HSCT and the duration of antiretroviral-free HIV-1 remission after treatment interruption. The authors cite the cases of two men with HIV with undetectable HIV-1 after allogeneic HSCT for hematologic tumors.
The researchers found that no HIV-1 was detected from peripheral blood or rectal mucosa before analytic treatment interruption. After antiretroviral cessation, plasma HIV-1 RNA and cell-associated HIV-1 DNA remained undetectable until 12 and 32 weeks, respectively. Rebound viremia was experienced by both patients within two weeks of the most recent negative viral load measurement, and both patients developed symptoms consistent with the acute retroviral syndrome. After reinitiation of antiretroviral therapy, one patient developed new efavirenz resistance. In both patients, reinitiation of active therapy led to viral decay and resolution of symptoms.
"The definition of the nature and half-life of such reservoirs is essential to achieve durable antiretroviral-free HIV-1 remission," the authors write.
Full Text (subscription or payment may be required)
Editorial (subscription or payment may be required)
Physician's Briefing