July 25, 2012
Syphilis Cuts CD4 Counts, Ups Viral Load in HIV-Infected Men
Increase in viral load also seen for men with low viral load undergoing antiretroviral therapy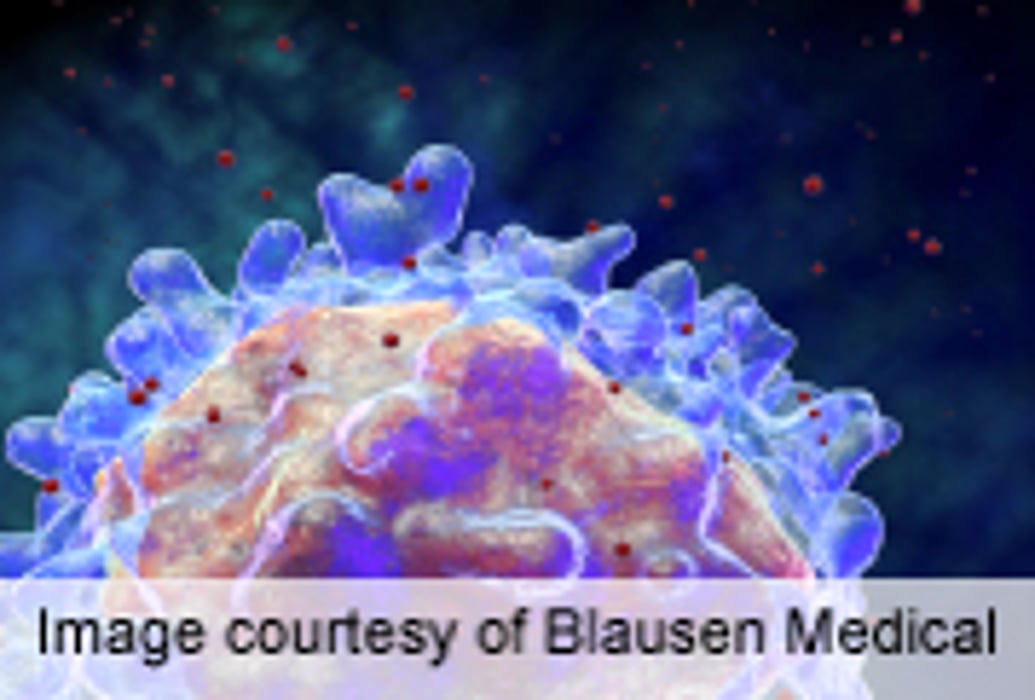 WEDNESDAY, July 25 (HealthDay News) -- Syphilis is associated with a transient decrease in the CD4 cell count and with an increase in viral load (VL) in HIV-infected men, according to a study published online July 23 in the Archives of Internal Medicine.
To examine the effect of early syphilis on plasma HIV-1 RNA levels and CD4 cell counts, Witold Jarzebowski, M.D., from the Assistance Publique-Hôpitaux de Paris, and colleagues analyzed data from 282 HIV-1-infected men diagnosed as having incident primary or secondary syphilis and 1,233 syphilis-free men matched for age, sexual orientation, participating center, follow-up duration, and immunologic and virologic status before the date of syphilis diagnosis (index date).
The researchers observed an increase in VL in 27.3 percent of men with syphilis and in 16.6 percent of syphilis-free men during the six months after the index date (adjusted odds ratio [aOR], 1.87). Syphilis was associated with a higher risk of VL increase even in men with a VL of <500 copies/mL undergoing antiretroviral therapy (aOR, 1.52). During the syphilis episode the CD4 cell count decreased significantly (mean, −28/µL) compared with the syphilis-free group, but afterwards returned to previous levels.
"In HIV-infected men, syphilis was associated with a slight and transient decrease in the CD4 cell count and with an increase in VL, which implies that syphilis may increase the risk of HIV transmission, even in patients receiving antiretroviral therapy and with a VL of less than 500 copies/mL," the authors conclude.
Physician's Briefing