October 2, 2012
Study Probes How Some HIV Patients Resist AIDS
AIDS model shows specific immune responses against three epitopes; linked to virus control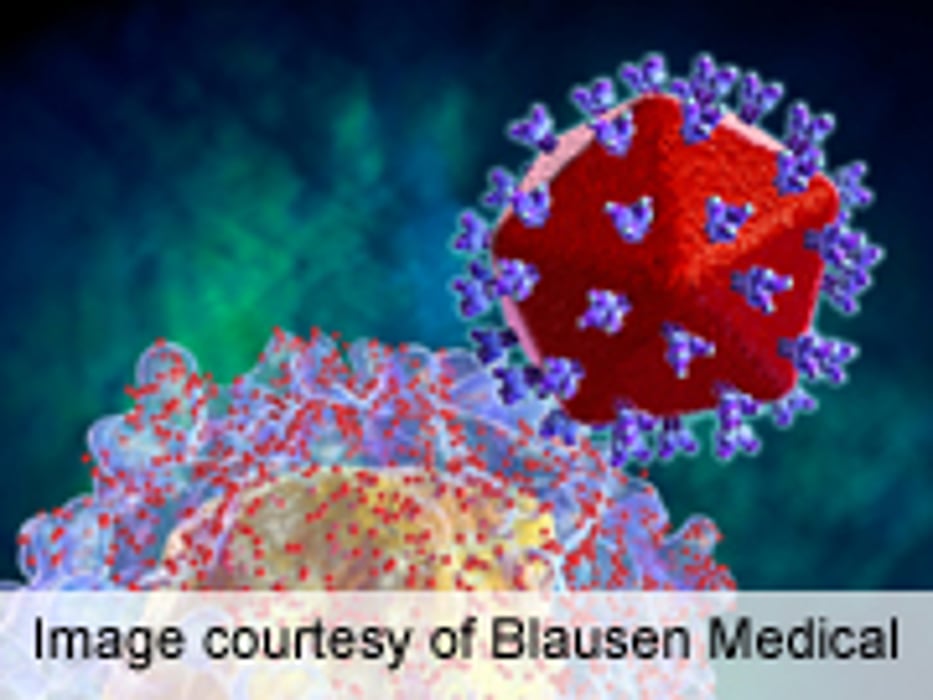 TUESDAY, Oct. 2 (HealthDay News) -- Rare HIV-infected individuals who are able to control the virus, known as elite controllers, generate specific immune responses that correlate with viral control in a monkey model of AIDS, according to a study published online Sept. 30 in Nature.
Noting that most HIV-infected individuals who are able to control replication of the virus express the major histocompatibility alleles HLA-B*57 or HLA-B*27, Philip A. Mudd, Ph.D., from the University of Wisconsin-Madison, and colleagues vaccinated eight Indian rhesus monkeys expressing an animal model of HLA-B*27 with three CD8+ T-cell epitopes restricted to this allele (Vif RL8, Vif RL9, and Nef RL10).
The researchers found that the vaccinated animals were able to control the replication of the HIV-related, highly pathogenic simian immunodeficiency virus. The animals exhibited high frequencies of CD8+ T cells against all three epitopes, which correlated with viral control. The response against the Nef RL10 epitope was significantly associated with reduced acute phase viremia. Two of the animals that lost control of viral replication in the chronic phase also coincidentally lost reactivity against the three epitopes.
"Our findings indicate that narrowly targeted vaccine-induced virus-specific CD8+ T-cell responses can control replication of the AIDS virus," Mudd and colleagues conclude. "Understanding why these particular T-cell responses control viral replication when most other T-cell responses do not may enable the design of an effective approach to HIV vaccination."
One author disclosed financial ties to the biopharmaceutical company Vivus Inc.
Abstract
Full Text (subscription or payment may be required)
Physician's Briefing