November 2, 2020
IgG Antibody Response Robust for Most With COVID-19
Titers relatively stable for period of about five months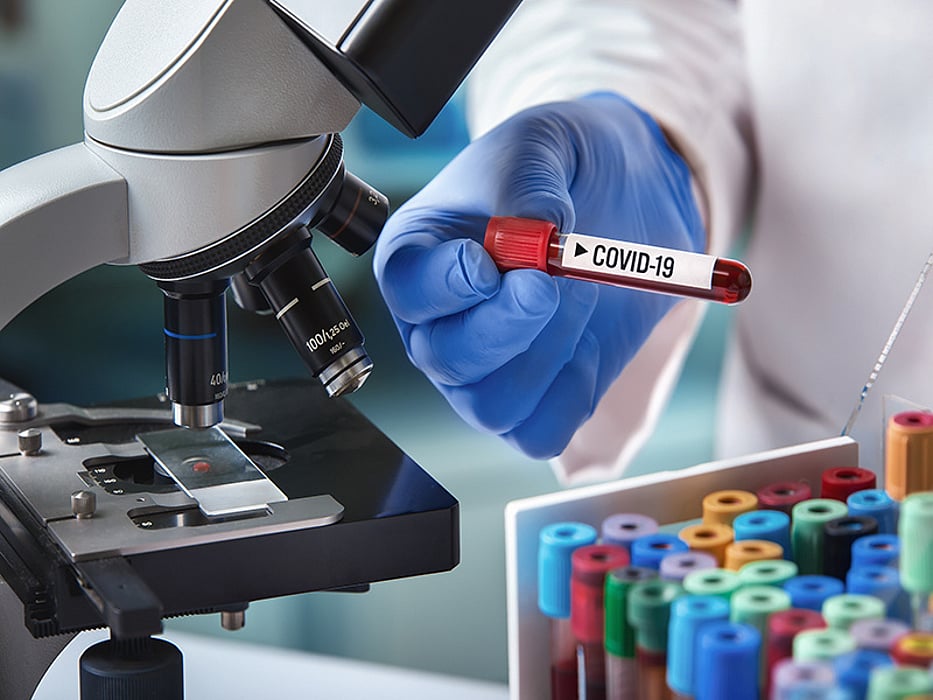 MONDAY, Nov. 2, 2020 (HealthDay News) -- Most individuals with COVID-19 have robust immunoglobulin G (IgG) antibody responses against the viral spike protein, which last for about five months, according to a study published in the Oct. 28 issue of Science.
Ania Wajnberg, M.D., from the Icahn School of Medicine at Mount Sinai in New York City, and colleagues examined the robustness, functionality, and longevity of antibody responses to severe acute respiratory syndrome coronavirus 2 (SARS-CoV-2).
The researchers found that based on a dataset of 30,082 individuals screened at Mount Sinai Health System in New York City, the vast majority of infected individuals with mild-to-moderate COVID-19 experienced robust IgG antibody responses against the viral spike protein. Titers were relatively stable for at least a period of about five months; anti-spike-binding titers correlated significantly with neutralization of authentic SARS-CoV-2.
"Although this cannot provide conclusive evidence that these antibody responses protect from reinfection, we believe it is very likely that they will decrease the odds ratio of reinfection, and may attenuate disease in the case of breakthrough infection," the authors write. "We believe it is imperative to swiftly perform studies to investigate and establish a correlate of protection from infection with SARS-CoV-2. A correlate of protection, combined with a better understanding of antibody kinetics to the spike protein, would inform policy regarding the COVID-19 pandemic and would be beneficial to vaccine development efforts."
Several authors disclosed financial ties to the biopharmaceutical industry; Mount Sinai has licensed serological assays to commercial entities and has filed for patent protection for serological assays.
Physician's Briefing