March 2, 2021
Risk for Breast Cancer Death Increased With Missing Mammogram
Serial participants have significantly lower risk for death compared with those who missed one or both of two screenings before diagnosis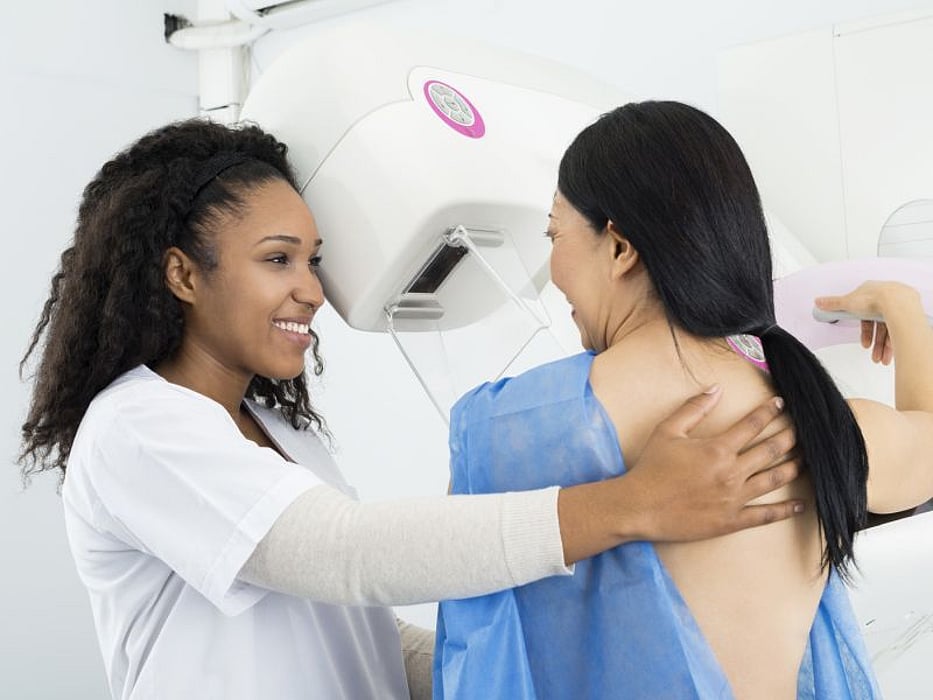 TUESDAY, March 2, 2021 (HealthDay News) -- Women who attend two scheduled mammography screenings before a breast cancer diagnosis have a reduced risk for breast cancer death, according to a study published online March 2 in Radiology.
Stephen W. Duffy, from the Queen Mary University of London, and colleagues linked participation data for Swedish women eligible for screening mammography in nine countries from 1992 to 2016 with data from registries and regional cancer centers to estimate the effect of participation in successive mammographic screening examinations on breast cancer mortality. Data were included for 549,091 women who were classified as serial participants (participated in both most recent screening examinations prior to diagnosis), intermittent participants (participated in most recent screening examination only), lapsed participants (participated in penultimate screening examination only), and serial nonparticipants (participated in neither examination).
The researchers found that compared with serial nonparticipants, serial participants had a lower risk for breast cancer mortality and death from breast cancer within 10 years of diagnosis (relative risks, 0.51 and 0.50, respectively). A smaller reduction was seen for lapsed and intermittent participants. Compared with lapsed or intermittent participants, serial participants had a significantly lower risk for both outcomes.
"While we suspected that regular participation would confer a reduction greater than that with irregular participation, I think it is fair to say that we were slightly surprised by the size of the effect," Duffy said in a statement. "The findings support the hypothesis that regular attendance reduces the opportunity for the cancer to grow before it is detected."
One author disclosed financial ties to GE Healthcare and Three Palm Software.
Physician's Briefing