October 16, 2015
Rising Threat of Antibiotic Resistance in Surgery, Chemo
10 percent rise in antibiotic resistance would lead to 2,100 more deaths, 40,000 more infections yearly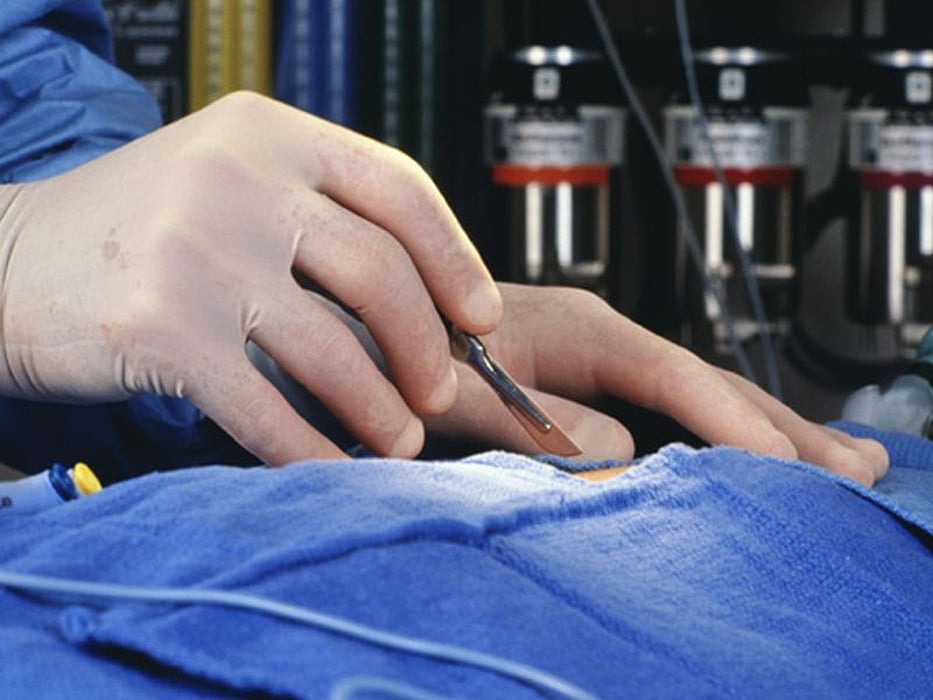 FRIDAY, Oct. 16, 2015 (HealthDay News) -- As many as half of postsurgical infections and more than a quarter of infections after chemotherapy are caused by organisms already resistant to standard antibiotics, according to a study published Oct. 15 in The Lancet Infectious Diseases.
Ramanan Laxminarayan, Ph.D., M.P.H., director of the Center for Disease Dynamics, Economics & Policy in Washington, D.C., and colleagues looked at trials conducted between 1968 and 2011 that examined the effectiveness of antibiotics in preventing infection after chemotherapy or 10 common surgical procedures.
Based on their review, the researchers estimate that between 39 percent and 51 percent of surgical site infections and 27 percent of post-chemotherapy infections are caused by bacteria already somewhat resistant to antibiotics. Using a computer model, the study authors were able to show that with a 10 percent increase in antibiotic resistance, there would be at least 2,100 more infection-related deaths a year and 40,000 more infections after surgery or chemo. A 70 percent increase in resistance would lead to an additional 15,000 deaths annually and 280,000 infections, they said.
"It's a large enough number that it should be of concern," Laxminarayan said. He added that the number would be even higher if the estimate included all procedures that require antibiotics, which range from simple root canals to organ transplants.
Abstract
Full Text (subscription or payment may be required)
Editorial (subscription or payment may be required)
Physician's Briefing