August 28, 2020
Mortality, Intubation Rates Lower With Anticoagulation in COVID-19
Thromboembolic disease that was not suspected clinically identified in 42 percent of autopsies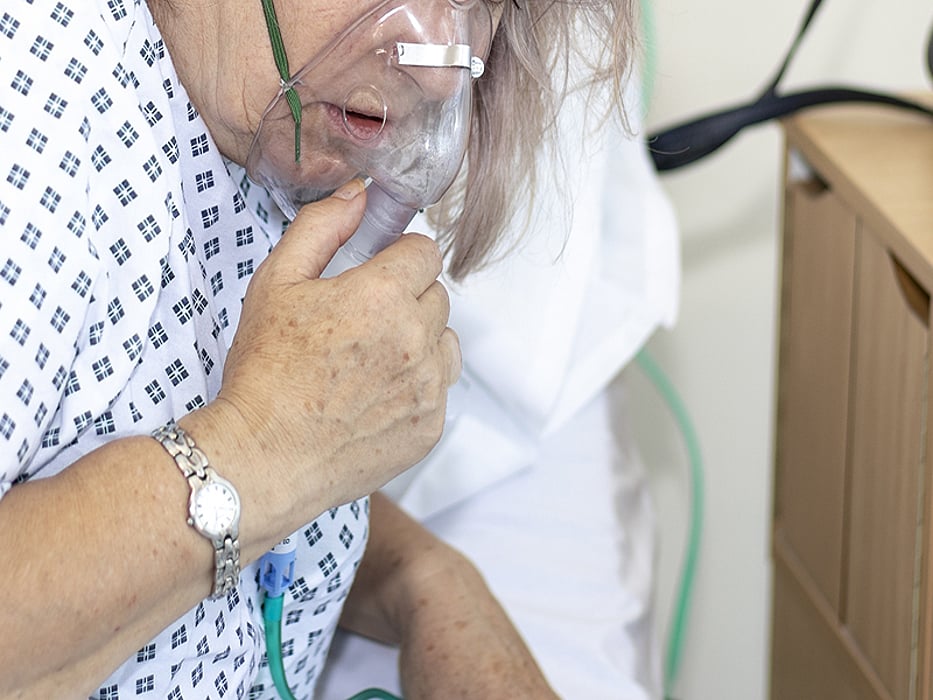 FRIDAY, Aug. 28, 2020 (HealthDay News) -- Among hospitalized patients with COVID-19, anticoagulation (AC) is associated with reduced mortality and intubation, according to a study published online Aug. 26 in the Journal of the American College of Cardiology.
Girish N. Nadkarni, M.D., M.P.H., from the Mount Sinai COVID Informatics Center in New York City, and colleagues examined the association between AC and in-hospital outcomes and postmortem findings among 4,389 patients with COVID-19.
The researchers found that therapeutic and prophylactic AC were associated with lower in-hospital mortality (adjusted hazard ratios [aHRs], 0.53 [95 percent confidence interval (CI), 0.45 to 0.62] and 0.50 [95 percent CI, 0.45 to 0.57], respectively) and intubation (aHRs, 0.69 [95 percent CI, 0.51 to 0.94] and 0.72 [95 percent CI, 0.58 to 0.89], respectively) compared with no AC. There was no statistically significant difference between therapeutic and prophylactic AC when initiated ≤48 hours from admission (aHR, 0.86; 95 percent CI, 0.73 to 1.02; P = 0.08). A total of 89 patients had major bleeding (2 percent); of these patients, 27, 33, and 29 were on therapeutic, prophylactic, and no AC, respectively (3.0, 1.7, and 1.9 percent, respectively). Forty-two percent of the 26 autopsies had thromboembolic disease not clinically suspected, and 27 percent of those (three patients) were on therapeutic AC.
"These observational analyses were done with the highest level of statistical rigor and provide exciting insights into the association of anticoagulation with critical in-hospital outcomes of mortality and intubation," Nadkarni said in a statement. "Ultimately we hope this work will lead to improved outcomes and treatment for COVID-19 patients."
Several authors disclosed financial ties to the biopharmaceutical industry.
Abstract/Full Text (subscription or payment may be required)
Physician's Briefing