February 9, 2016
CDC Emergency Operations Ctr Moving to Level 1 Activation
EOC moving to Level 1 activation to enhance response to outbreak of Zika virus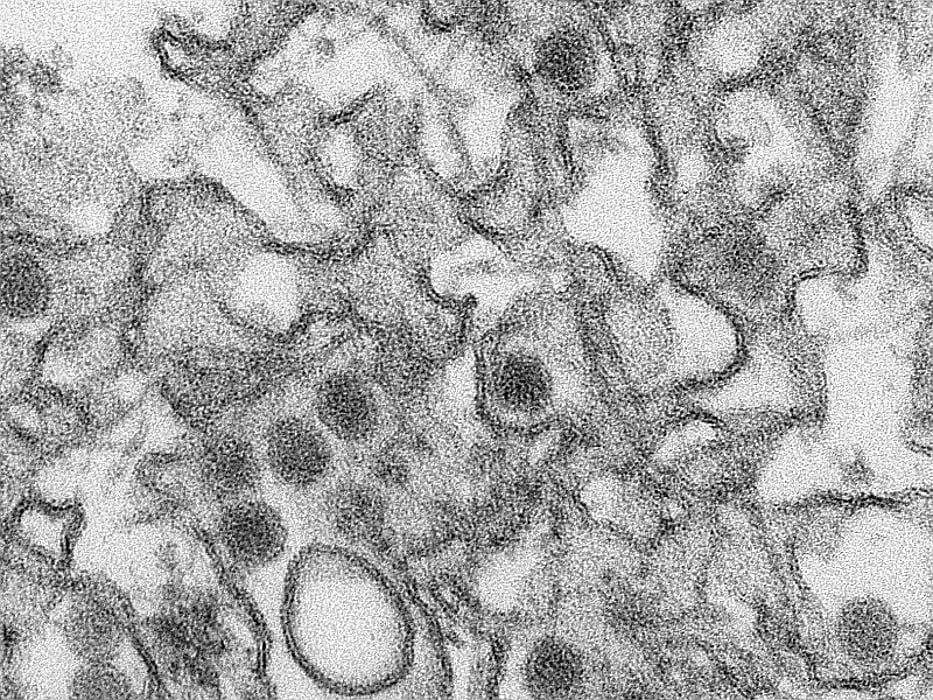 Transmission electron micrograph of Zika virus. Photo: U.S. Centers for Disease Control and Prevention
TUESDAY, Feb. 9, 2016 (HealthDay News) -- The U.S. Centers for Disease Control and Prevention's Emergency Operations Center (EOC) is moving to Level 1 activation to enhance its response to the Zika virus outbreak.
The EOC has been activated for the Zika response since Jan. 22, 2016, and is functioning as the center for monitoring and coordinating the emergency response. The EOC is bringing together CDC scientists with expertise in relevant areas, including arboviruses, reproductive health, and birth and developmental defects.
The work of the EOC includes development of laboratory diagnostic tests for Zika, examination of the possible linkages with microcephaly and Guillain Barré syndrome, surveillance for the virus in the United States, and on-the-ground support in Puerto Rico, Brazil, and Columbia.
"The EOC is serving as CDC's command center for monitoring and coordinating the emergency response to Zika, including the deployment of CDC staff and the procurement and management of all equipment and supplies that CDC responders may need during deployment," the agency said in a media statement.
Physician's Briefing