April 14, 2016
CDC: Zika Link to Microcephaly, Brain Damage Confirmed
Evidence confirms infection during early pregnancy leads to severe form of microcephaly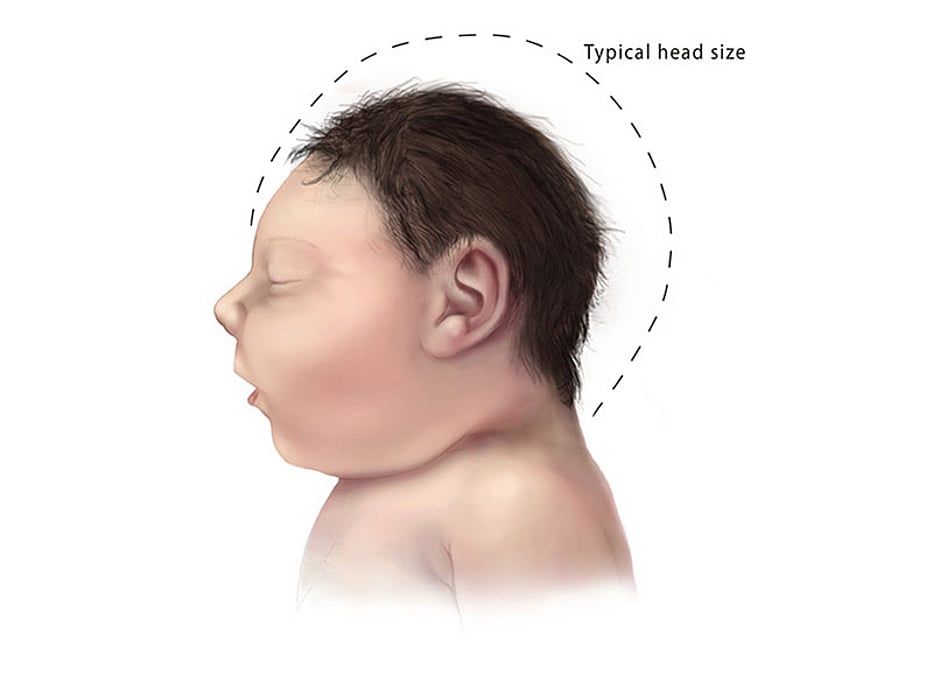 Baby with microcephaly. Photo: U.S. Centers for Disease Control and Prevention
THURSDAY, April 14, 2016 (HealthDay News) -- Zika virus is a definite and direct cause of microcephaly and other brain-related birth defects, health officials from the U.S. Centers for Disease Control and Prevention announced Wednesday. The CDC made its announcement following an evidence review published online April 13 in the New England Journal of Medicine.
"It is now clear," CDC Director Tom Frieden, M.D., M.P.H., said at the April 13 media briefing. "The CDC has concluded that Zika does cause microcephaly." Further, it appears that the mosquito-borne Zika virus causes a particularly severe form of microcephaly that does terrible damage to infants' brains, said Sonja Rasmussen, M.D., director of the CDC's Division of Public Health Information and Dissemination.
Rasmussen said the CDC concluded that Zika causes microcephaly based on a checklist of specific criteria that included the following: Women who deliver babies with microcephaly were infected with Zika during the first and second trimester of gestation; a consistent pattern has developed where pregnant women infected with Zika have given birth to children with microcephaly and other brain-related defects; the link makes sense biologically, with autopsies revealing the presence of Zika in the brains of babies with severe microcephaly who died.
There's still much that needs to be learned about Zika's effect on fetal development, said Rasmussen, who's also editor-in-chief of the CDC's Morbidity and Mortality Weekly Report. For example, no one knows the exact risk of brain-related birth defects to the baby of a mother infected with Zika, she said, because some Zika-infected women have given birth to apparently healthy babies. "We don't know if the risk is somewhere in the range of 1 percent or in the range of 30 percent," she said. "That's one of the key questions we really want to answer."
Physician's Briefing