June 11, 2020
Acalabrutinib Promising for Treatment of Severe COVID-19
Selective bruton tyrosine kinase inhibitor treatment may improve oxygenation, reduce inflammation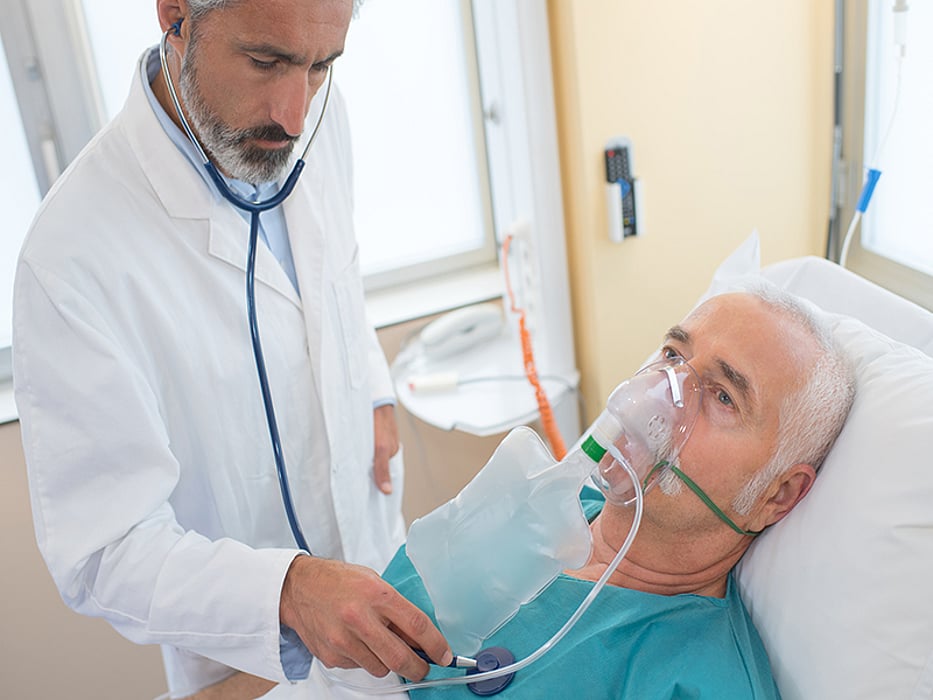 THURSDAY, June 11, 2020 (HealthDay News) -- For patients with severe COVID-19, treatment with acalabrutinib, a selective bruton tyrosine kinase (BTK) inhibitor, appears to improve oxygenation and reduce measures of inflammation, according to a study published in the June 5 issue of Science Immunology.
Mark Roschewski, M.D., from the National Cancer Institute in Bethesda, Maryland, and colleagues administered acalabrutinib off-label to 19 patients hospitalized with severe COVID-19 (11 on supplemental oxygen, eight on mechanical ventilation); at baseline, 18 of the patients had increasing oxygen requirements.
The researchers found that acalabrutinib improved oxygenation in most patients during a 10- to 14-day treatment course, often within one to three days, with almost no toxicity observed. In most patients, measures of inflammation (C-reactive protein and interleukin-6 [IL-6]) normalized rapidly, as did lymphopenia, in association with improved oxygenation. At the end of treatment, eight of 11 patients receiving supplementation oxygen had been discharged on room air, and four of eight receiving mechanical ventilation had been extubated; two had been discharged on room air. Significantly elevated BTK activity was seen in an ex vivo analysis, as evidenced by autophosphorylation; increased IL-6 production was seen in blood monocytes from patients with severe COVID-19 compared with those from healthy volunteers.
"Given the activation of BTK and production of IL-6 that we detected in COVID-19 monocytes, we propose that BTK inhibitors target pathological monocyte/macrophage activation and dampen the cytokine storm, which consequently may improve outcomes in these patients," the authors write.
Several authors disclosed financial ties to AstraZeneca, the manufacturer of acalabrutinib.
Physician's Briefing