May 11, 2020
Anakinra May Reduce Systemic Inflammation in COVID-19
At 21 days, survival was 90 percent in anakinra group versus 56 percent in standard treatment group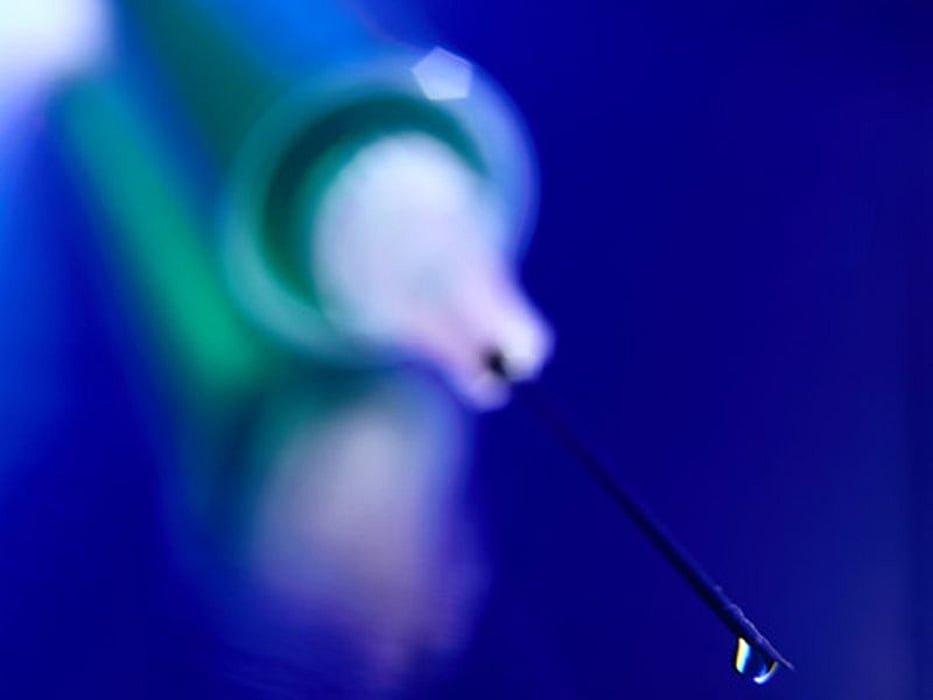 MONDAY, May 11, 2020 (HealthDay News) -- High-dose anakinra, a recombinant interleukin-1 (IL-1) receptor antagonist, is associated with improved clinical outcomes for patients with COVID-19, acute respiratory distress syndrome (ARDS), and hyperinflammation, according to a study published online May 7 in The Lancet Rheumatology.
Giulio Cavalli, M.D., from the Vita-Salute San Raffaele University in Milan, and colleagues conducted a retrospective cohort study involving patients with COVID-19, moderate-to-severe ARDS, and hyperinflammation who were managed with noninvasive ventilation outside of the intensive care unit and received hydroxychloroquine and lopinavir plus ritonavir. Outcomes were compared for 29 patients who received additional treatment with anakinra and 16 who received standard treatment only.
The researchers found that treatment with high-dose anakinra was associated with reductions in serum C-reactive protein and progressive improvements in respiratory function in 21 of 29 patients (72 percent) at 21 days; five patients were on mechanical ventilation and three died (17 and 10 percent, respectively). Fifty percent of 16 patients showed respiratory improvement at 21 days in the standard treatment group, while one was on mechanical ventilation and seven died (6 and 44 percent, respectively). Survival rates were 90 and 56 percent in the high-dose anakinra and standard treatment groups, respectively, while mechanical ventilation-free survival rates were 72 and 50 percent.
"Controlled evidence is awaited, as IL-1 blockade with high-dose intravenous anakinra deserves consideration among anti-inflammatory treatments for COVID-19," the authors write.
One author disclosed financial ties to Sobi.
Physician's Briefing