September 18, 2020
CDC: Adult Obesity Increasing, Tied to Worse COVID-19 Outcomes
Racial and ethnic disparities in obesity reported, with highest prevalence for non-Hispanic Blacks and Hispanics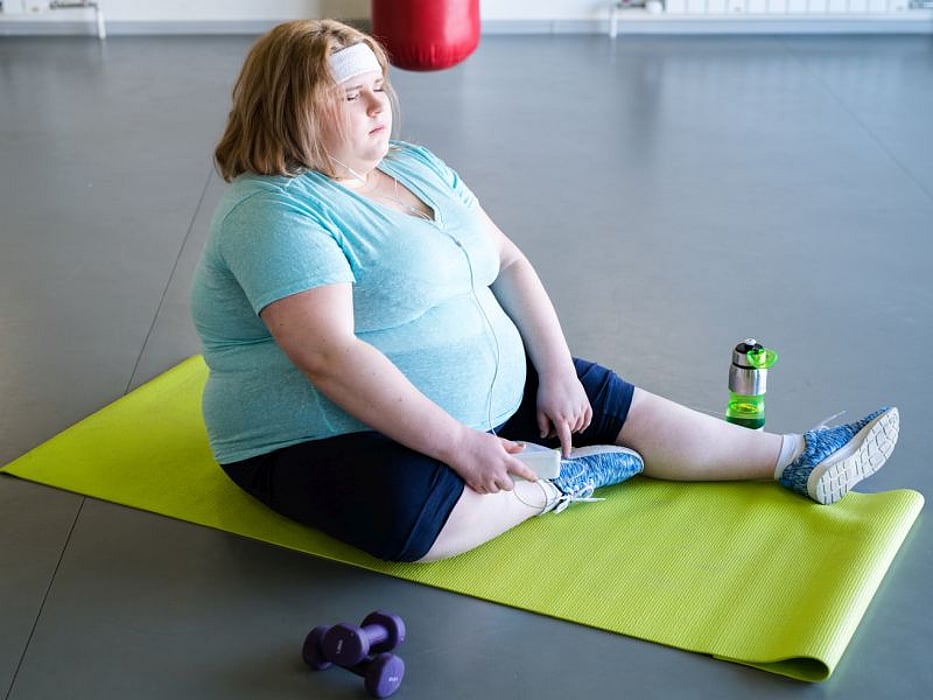 FRIDAY, Sept. 18, 2020 (HealthDay News) -- Adult obesity is increasing, with considerable racial and ethnic disparities, according to new data from the U.S. Centers for Disease Control and Prevention.
Data from the 2019 CDC Adult Obesity Prevalence Maps show that obesity rates remain high. In 12 states, adult obesity prevalence is at or above 35 percent, an increase from nine states in 2018.
According to the report, outcomes for COVID-19 are worse for adults with obesity, with an increased risk for severe illness and hospitalization due to COVID-19. The risk for death from COVID-19 increases as body mass index increases. The impact of obesity is disproportionate on some racial and ethnic minority groups, with the highest prevalence of self-reported obesity seen for non-Hispanic Black adults, followed by Hispanic and non-Hispanic White adults (39.8, 33.8, and 29.9 percent, respectively). Six states had an obesity prevalence of 35 percent or higher among non-Hispanic White adults compared with 15 states among Hispanic adults and 34 states and the District of Columbia among non-Hispanic Black adults. The racial and ethnic disparities in obesity emphasize the need to address social determinants of health; at the policy and system levels, obesity prevention and management should start early, and everyone should have access to good nutrition and safe places to exercise.
"The epidemic of obesity is impacting the severity of the COVID-19 pandemic. Given the added risks associated with COVID-19, we need to support all individuals, especially members of racial and ethnic minority groups, to live active healthy lives," according to the report.
Physician's Briefing