May 15, 2020
COVID-19 Cases Increased More Rapidly With No Stay-at-Home Order in Iowa
Counties bordering Iowa in Illinois had slower increase in COVID-19 cases following stay-at-home order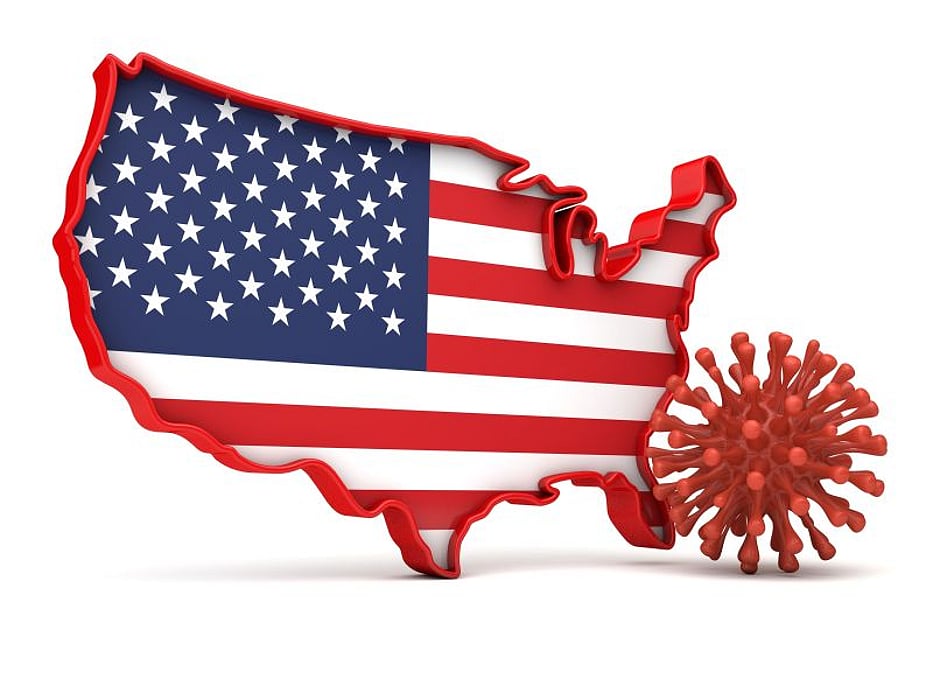 FRIDAY, May 15, 2020 (HealthDay News) -- COVID-19 cases increased more quickly in border counties in Iowa and more slowly in border counties in Illinois following enactment of a stay-at-home order in Illinois, according to a study published online May 15 in JAMA Network Open.
Wei Lyu, and George L. Wehby, Ph.D., from the University of Iowa in Iowa City, compared COVID-19 cases in a cross-sectional study with a difference-in-differences design. The daily changes in COVID-19 cases per 10,000 residents were compared in eight Iowa counties (population, 462,445) bordering Illinois to those in seven Illinois counties (population, 272,385) bordering Iowa.
The researchers found that before the stay-at-home order (issued March 21, 2020, by Illinois), the trends of cumulative COVID-19 cases for the Iowa and Illinois border counties were comparable (March 15 to 21: 0.024 versus 0.026 per 10,000 residents). Cases increased more quickly in Iowa and more slowly in Illinois thereafter. Within 10, 20, and 30 days following enactment of the stay-at-home order, the difference in cases was −0.51, −1.5, and −4.71 per 10,000 residents, respectively. After one month without a stay-at-home order, the estimates indicated as many as 217 excess cases in the border Iowa counties, representing 30.4 percent of the 716 total cases in those Iowa counties.
"This cross-sectional study of counties along the border of Iowa and Illinois provides early evidence suggesting that issuing a stay-at-home order in Iowa while daily cases continued to increase may have helped limit the spread of COVID-19 cases in Iowa," the authors write.
Physician's Briefing