June 30, 2020
Latinos Have High Rate of Positivity for SARS-CoV-2
Rate of positivity 42.6 percent, compared with 8.8 percent for whites and 17.6 percent for blacks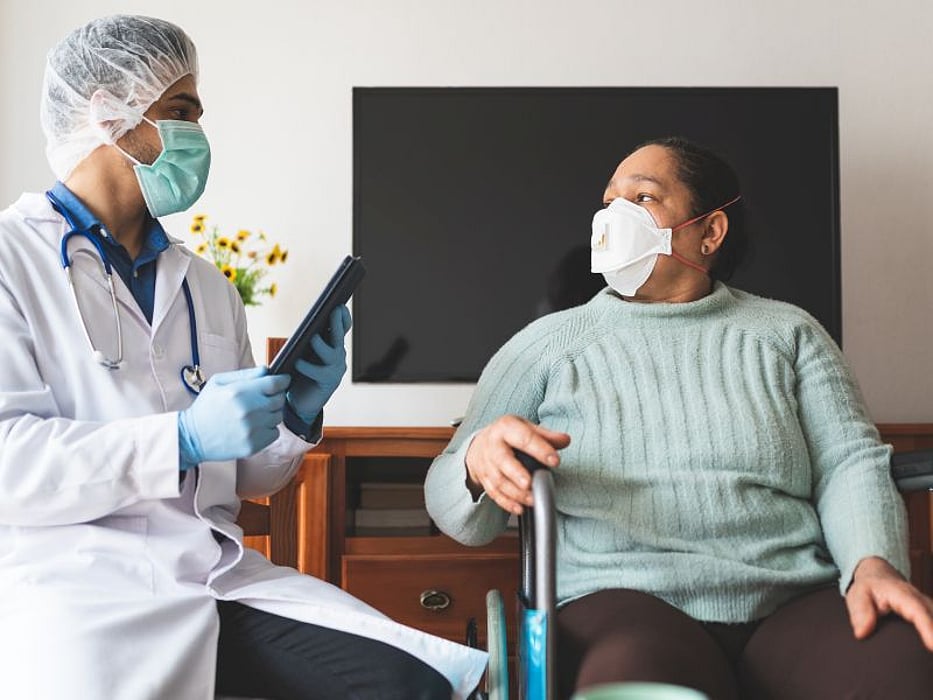 TUESDAY, June 30, 2020 (HealthDay News) -- The rate of positivity for severe acute respiratory syndrome coronavirus 2 (SARS-CoV-2) is over 40 percent for Latinos in the Baltimore-Washington D.C. region, according to a research letter published online June 18 in the Journal of the American Medical Association.
Diego A. Martinez, Ph.D., from the Johns Hopkins University School of Medicine in Baltimore, and colleagues examined temporal trends in positivity rates for SARS-CoV-2 in the Baltimore-Washington D.C. region by race/ethnicity. Samples were collected between March 11 and May 25, 2020, from five hospitals and 30 outpatient clinics.
The researchers found that 16.3 percent of 37,727 patients tested positive for SARS-CoV-2. Latino patients had a positivity rate of 42.6 percent, which was significantly higher than the rates for white, black, or other race/ethnicity patients (8.8, 17.6, and 17.2 percent, respectively). Compared with patients in the other racial/ethnic groups, the daily positivity rate was higher for Latino patients. Moving average trends in positivity peaked later for Latino patients compared with white and black patients (53.4 percent on May 10, 2020, compared with 16.1 percent on April 16, 2020, and 29.6 percent on April 19, 2020, respectively). Positivity rates declined as testing volume increased over time for all racial/ethnic groups. The admission rate was lower for Latino versus white or black patients (29.1 versus 40.1 and 41.7 percent, respectively).
"Addressing the unique needs of the Latino community may help mitigate the spread of SARS-CoV-2 infection and prevent COVID-19 disease," the authors write.
Physician's Briefing