September 9, 2020
Median of 36 Days Found From COVID-19 Symptom Onset to Viral Clearance
Slight increase in time from symptom onset to viral clearance seen with increasing age, disease severity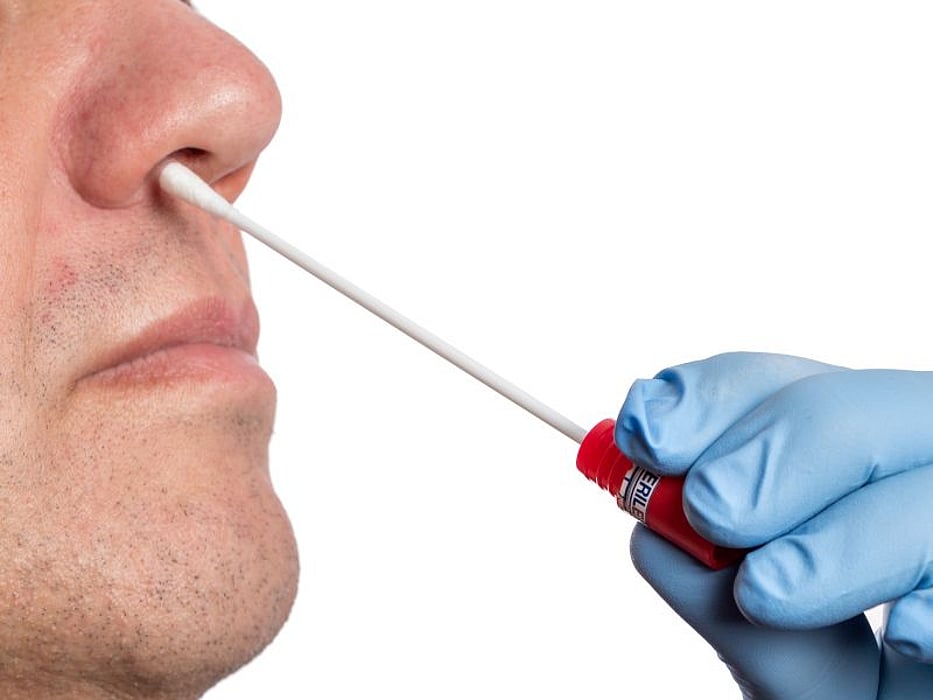 WEDNESDAY, Sept. 9, 2020 (HealthDay News) -- The median time from COVID-19 symptom onset to viral clearance is 36 days, according to a study published online Sept. 2 in BMJ Open.
Pamela Mancuso, from the Azienda USL-IRCCS di Reggio Emilia in Italy, and colleagues conducted a population-based cohort study on archive data involving 1,162 individuals testing positive with reverse transcription-polymerase chain reaction on nasopharyngeal swabs and diagnosed with COVID-19.
The researchers found that 60.6 percent of the patients achieved viral clearance, with a median time of 30 and 36 days from diagnosis and symptom onset, respectively. Overall, 78.7 percent of those who were negative and retested had viral clearance confirmation, indicating one in five false negative tests. With age, there was a slight increase in the time from symptom onset to viral clearance, from 35 days in those younger than 50 years to 38 days in those older than 80 years; an increase in time from symptom onset to viral clearance was also seen with disease severity, from 33 to 38 days in nonhospitalized and hospitalized patients, respectively. After 34 days from symptom onset, the probability of confirmed viral clearance reached 86.8 percent and increased with time, even after adjustment for age and sex (odds ratio, 1.16 per day from diagnosis).
"To avoid generating secondary cases, either the isolation period should be longer (over 30 days from symptom onset) or at least one follow-up test should be done before ceasing isolation," the authors write.
Physician's Briefing