May 29, 2020
Positive RT-PCR Findings Seen After COVID-19 Discharge
Positive RT-PCR results seen at median of 14 days after discharge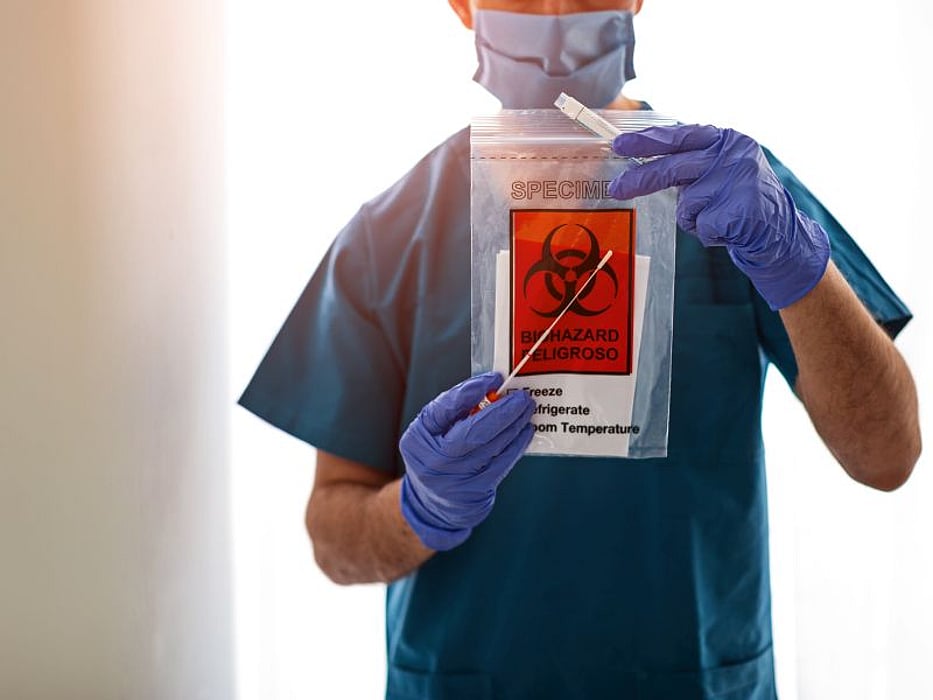 FRIDAY, May 29, 2020 (HealthDay News) -- Some patients with COVID-19 have positive reverse transcriptase polymerase chain reaction (RT-PCR) results after discharge, according to a research letter published online May 28 in JAMA Network Open.
Rujun Hu, Ph.D., from the Affiliated Hospital of Zunyi Medical University in China, and colleagues collected clinical data for 69 patients who had been cured and discharged from a hospital designated for COVID-19 patients in Guizhou Province, China, between Jan. 25 and Feb. 26, 2020. COVID-19 infections were classified into four types based on disease severity. Patients were discharged if they met discharge criteria and were required to quarantine for 14 days in a designated hospital. Nasopharyngeal swabs were generally collected on the seventh and 14th days.
The researchers found that 11 of the patients had positive RT-PCR results for the COVID-19 nucleic acid test but had no symptoms. There was a median of 14 days from discharge to positive RT-PCR results. Seven of the 11 patients were male and three had comorbidities. Nine of these patients had moderate infection, one had mild infection, and one had critical infection. The recurrence and nonrecurrence groups had no substantial differences in the demographic and baseline clinical characteristics or in terms of clinical symptoms or radiographic findings. The recurrence group had more patients with fatigue, a greater number of initial symptoms, and higher creatinine kinase levels.
"It is necessary to conduct further studies to determine the factors associated with positive RT-PCR results after discharge," the authors write.
Physician's Briefing