April 8, 2020
Surgical, Cotton Masks Not Effective for Filtering SARS-CoV-2
All swabs from outer surfaces of masks were positive for SARS-CoV-2; most from inner surfaces negative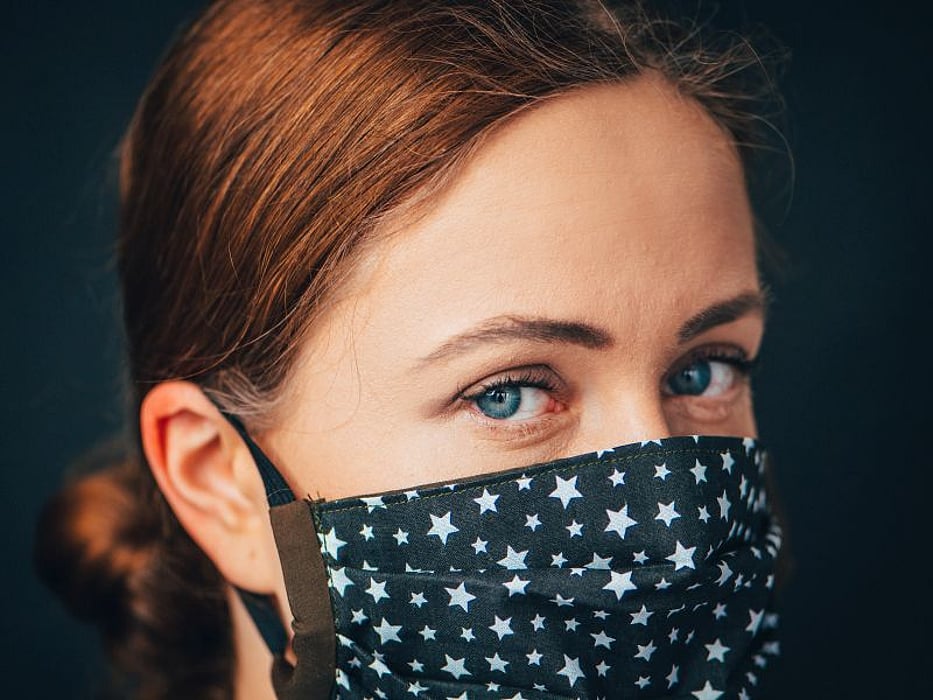 WEDNESDAY, April 8, 2020 (HealthDay News) -- For patients infected with severe acute respiratory syndrome coronavirus 2 (SARS-CoV-2), neither surgical nor cotton masks effectively filter SARS-CoV-2 during coughs, according to a research letter published online April 6 in the Annals of Internal Medicine.
Seongman Bae, M.D., from the University of Ulsan College of Medicine in Seoul, South Korea, and colleagues examined the effectiveness of surgical and cotton masks in filtering SARS-CoV-2 in a study involving four patients. Patients were instructed to cough five times each onto a petri dish placed about 20 cm from their mouths while wearing no mask, surgical mask, cotton mask, and again no mask. The outer and inner mask surfaces were swabbed with aseptic Dacron swabs.
The researchers found that the median viral loads of nasopharyngeal and saliva samples were 5.66 and 4.00 log copies/mL from the four patients. The median viral loads were 2.56, 2.42, and 1.85 log copies/mL after coughs without a mask, with a surgical mask, and with a cotton mask, respectively. Most swabs from inner mask surfaces were negative for SARS-CoV-2, while all swabs from the outer surfaces were positive.
"These observations support the importance of hand hygiene after touching the outer surface of masks," the authors write. "Both surgical and cotton masks seem to be ineffective in preventing the dissemination of SARS-CoV-2 from the coughs of patients with COVID-19 to the environment and external mask surface."
Physician's Briefing