March 19, 2020
Transmission of COVID-19 Among Crew on Cruise Ship Investigated
COVID-19 likely first transmitted from passengers to crew members then spread among the crew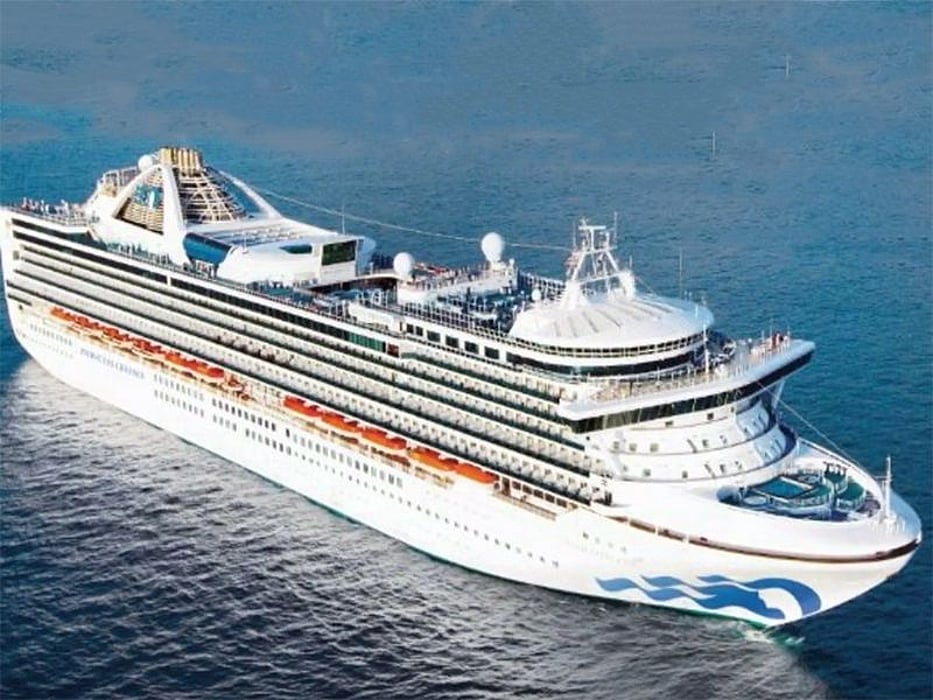 Grand Princess cruise ship. Photo: Princess Cruises / YouTube
THURSDAY, March 19, 2020 (HealthDay News) -- Transmission of coronavirus 2019 (COVID-19) on a cruise ship indicates the need for quarantine for close contacts of confirmed cases, according to research published in the March 17 early-release issue of the U.S. Centers for Disease Control and Prevention Morbidity and Mortality Weekly Report.
Kensaku Kakimoto, from the National Institute of Infectious Diseases in Tokyo, and colleagues describe findings from the initial phase of the investigation into an outbreak of COVID-19 cases among crew members on a cruise ship during the time period of Feb. 4 to 12.
The researchers found the first case detected in a crew member was a food service worker who developed a fever on Feb. 2; a real-time polymerase chain reaction test was positive for SARS-CoV-2. By Feb. 9, 20 laboratory-confirmed cases were identified among crew members, including three who had been in close contact with other crew members with confirmed COVID-19 before quarantine was implemented on Feb. 3. Seven crew members had symptom onset within three days of quarantine initiation. Fifteen of the 20 confirmed cases occurred among food service workers who prepared food for other crew members; 16 of the cases occurred among those with cabins on deck 3, where the food service workers lived. Eight of 20 crew members with confirmed COVID-19 had cabin mates; five of these cabin mates developed COVID-19 as of March 4.
"Close contacts of persons with confirmed COVID-19 should self-quarantine and monitor their symptoms," the authors write.
Physician's Briefing