May 2, 2019
FDA Approves Dengue Vaccine for Endemic Regions
Vaccine indicated for individuals aged 9 to 16 who have previously had laboratory-confirmed dengue disease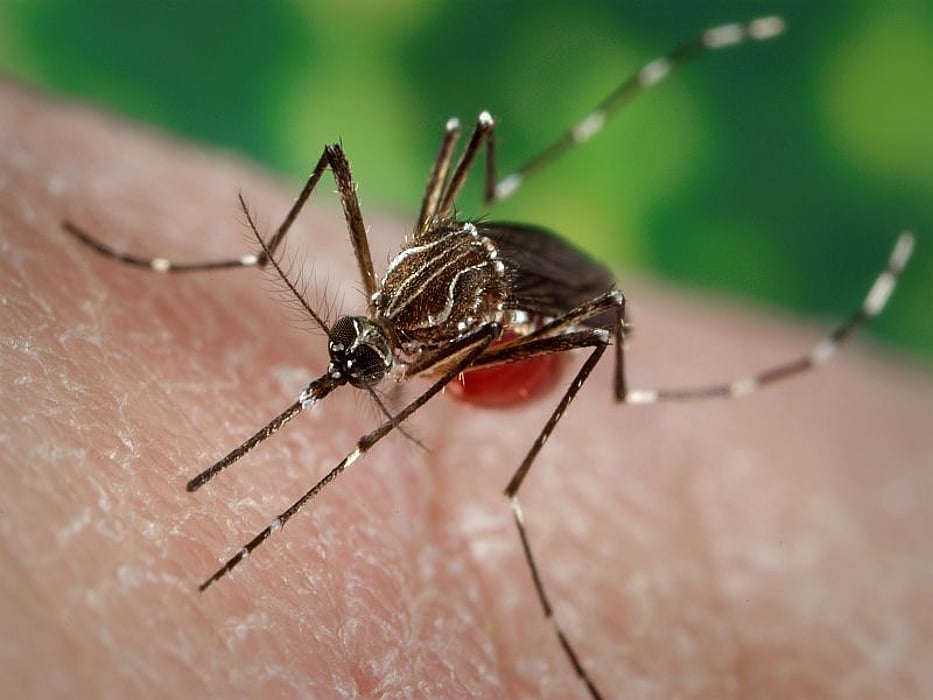 Aedes aegypti mosquito, which may carry the Zika virus or dengue fever. Photo courtesy CDC.
THURSDAY, May 2, 2019 (HealthDay News) -- The dengue vaccine Dengvaxia has been approved by the U.S. Food and Drug Administration for use in the U.S. territories of American Samoa, Guam, Puerto Rico, and the U.S. Virgin Islands, but its use is limited to people aged 9 to 16 years. The vaccine has already been approved in 19 countries and the European Union.
The vaccine's safety and effectiveness were ascertained via three randomized, placebo-controlled studies involving approximately 35,000 individuals in dengue-endemic areas. The vaccine proved to be about 76 percent effective in preventing symptomatic, laboratory-confirmed dengue disease in individuals aged 9 to 16 years who previously had laboratory-confirmed dengue disease. Common side effects included headache, muscle pain, joint pain, fatigue, injection site pain, and low-grade fever.
Dengvaxia is not approved for use in people not previously infected by dengue virus. In these people, Dengvaxia acts like a first dengue infection and a subsequent infection can result in severe dengue disease, according to the FDA.
"Infection by one type of dengue virus usually provides immunity against that specific serotype, but a subsequent infection by any of the other three serotypes of the virus increases the risk of developing severe dengue disease, which may lead to hospitalization or even death," Peter Marks, M.D., director of the FDA Center for Biologics Evaluation and Research, said in a statement. "As the second infection with dengue is often much more severe than the first, the FDA's approval of this vaccine will help protect people previously infected with dengue virus from subsequent development of dengue disease."
Physician's Briefing