February 22, 2017
HIV Coinfection May Play Role in Survival of Ebola RNA in Semen
Case report of EVD survivor with preexisting HIV whose semen was positive 565 days after recovery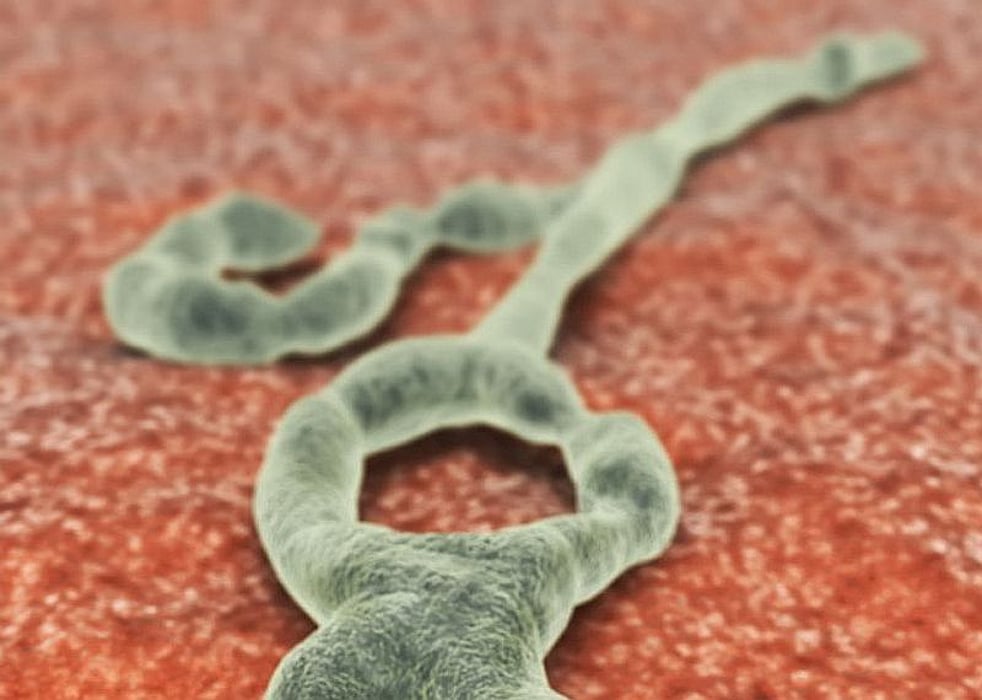 WEDNESDAY, Feb. 22, 2017 (HealthDay News) -- The semen of an Ebola virus disease (EVD) survivor with preexisting HIV still tested positive for Ebola virus RNA long after recovery from the disease, according to a research letter published in the March issue of the U.S. Centers for Disease Control and Prevention's Emerging Infectious Diseases.
Lawrence J. Purpura, M.D., from the CDC in Atlanta, and colleagues describe the case of a 48-year-old man with a history of HIV infection who was receiving antiretroviral therapy and was admitted to an Ebola treatment unit on Aug. 27, 2014, following one week of fever, chills, and weakness, and a two-day history of vomiting and diarrhea. He had a positive result for Ebola virus in blood the next day. The patient continued his antiretroviral therapy while in the Ebola treatment unit. He was discharged after showing a negative result for Ebola virus in blood on Sept. 8, 2014. The patient was enrolled in the Men's Health Screening Program on Oct. 21, 2015, and his semen was tested every four weeks for Ebola virus
The researchers found that the semen had been positive for Ebola virus RNA since enrollment in the program, for up to 565 days after Ebola treatment unit discharge.
"This case highlights the need for a better understanding of the role that co-infection with HIV might play in persistent detection of Ebola virus RNA in male survivors of EVD," the authors write.
Physician's Briefing