May 13, 2020
Sickness Presenteeism Common With Influenza-Like Illness
Most health care workers, non-HCWs continue to work when sick with ILI; more HCWs work with fever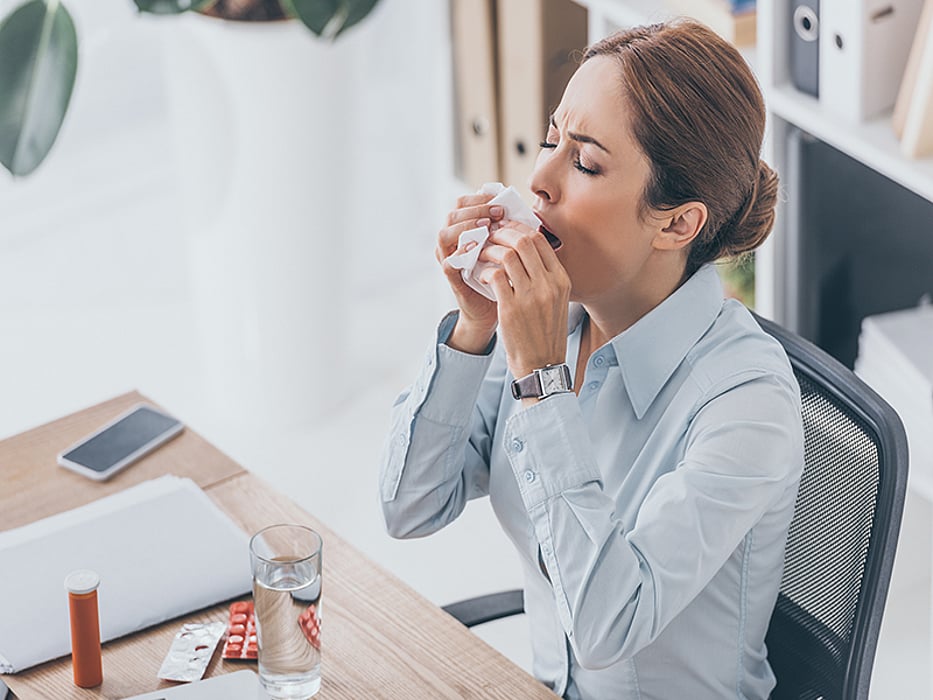 WEDNESDAY, May 13, 2020 (HealthDay News) -- Most health care workers (HCWs) and non-HCWs continue to work when sick with influenza-like illness (ILI), according to a study published online May 13 in PLOS ONE.
Ermira Tartari, from Geneva University Hospitals in Switzerland, and colleagues conducted a cross-sectional online survey between October 2018 and January 2019 to examine behavior of HCWs and non-HCWs when experiencing ILI. Data were included from 533 respondents in 49 countries representing 249 HCWs and 284 non-HCWs.
The researchers found that 58.5 percent of respondents would continue to work when sick with ILI, with no variation between HCWs and non-HCWs. Overall, 26.9 and 16.2 percent of HCWs and non-HCWs, respectively, would work with fever alone (P < 0.01). In the case of minor ILI symptoms, including sore throat, sinus cold, fatigue, sneezing, runny nose, mild cough, and reduced appetite, most respondents (89.2 to 99.2 percent of HCWs and 80 to 96.5 percent of non-HCWs) would work.
"Sickness presenteeism appears to be common among HCWs and other professionals and a concerted series of actions are needed to prevent the transmission of ILI and optimize safety," the authors write. "Single-measure approaches may be insufficient to interrupt ILI transmission and other multimodal intervention strategies should be considered, such as hand hygiene, isolation, appropriate use of personal protective equipment, the uptake of influenza vaccine, and discouraging presenteeism."
Physician's Briefing