May 10, 2016
Survival for HCV Cirrhosis, SVR Same As General Population
Findings in patients with compensated HCV cirrhosis who achieve SVR on interferon-based regimen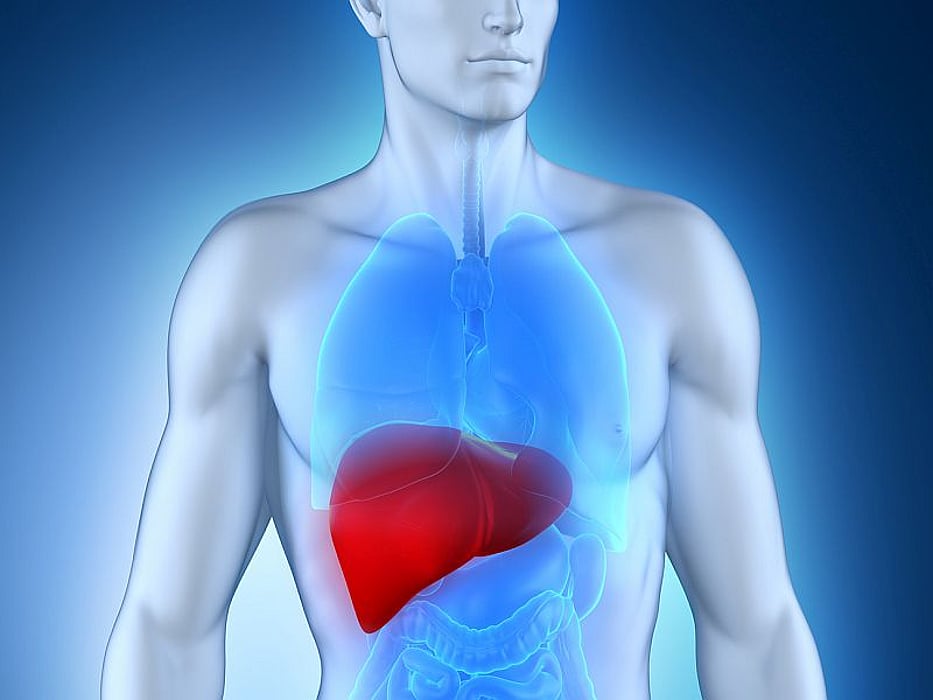 TUESDAY, May 10, 2016 (HealthDay News) -- For patients with compensated hepatitis C virus (HCV) cirrhosis, those who achieve sustained virologic response (SVR) on an interferon-based (IFN) regimen have survival comparable to that of the general population, according to research published online April 5 in the Journal of Hepatology.
Savino Bruno, M.D., from Humanitas University and IRCCS Istituto Clinico Humanitas in Rozzano, Italy, and colleagues evaluated prospective surveillance data from three cohorts of Italian patients with compensated HCV cirrhosis. Participants included patients who achieved SVR on an IFN regimen and non-SVR, untreated, and decompensated patients.
The researchers found that 28 of the 181 patients died during a median follow-up of 9.6 years. For the whole series, the 10- and 20-year overall survival rates were 90.9 and 62.9 percent, respectively. In the corresponding age- and sex-matched general population, the number of expected deaths was 28.1 corresponding to a standardized mortality ratio (SMR) of 1.00; the SMRs were 3.85, 3.01, and 6.70 for non-SVR patients, untreated, and decompensated patients, respectively.
"Patients with compensated HCV cirrhosis achieving SVR by IFN obtain a main benefit levelling their survival curve to that of the general population," the authors write. "Wider applicability of IFN-free regimens will possibly make this achievement more generalizable."
Several authors disclosed financial ties to the pharmaceutical industry.
Abstract
Full Text (subscription or payment may be required)
Physician's Briefing