June 1, 2017
Three-Drug Combo Pill Nearly 100 Percent Effective in Curing Hep C
Pill (sofosbuvir, velpatasvir, voxilaprevir) is for patients who have failed with direct-acting antivirals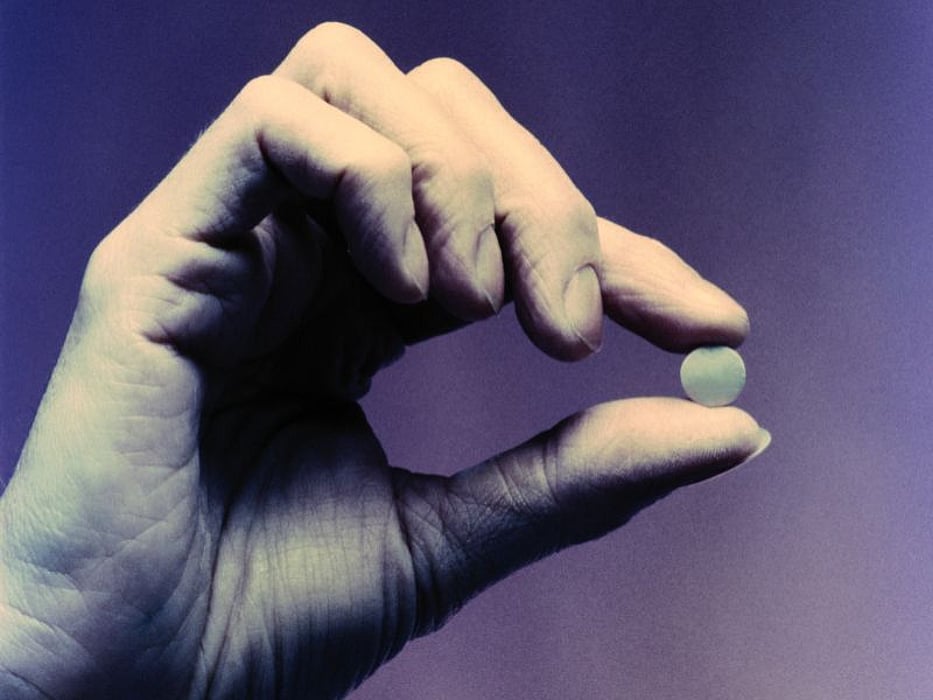 THURSDAY, June 1, 2017 (HealthDay News) -- A pill containing the antiviral drugs sofosbuvir, velpatasvir, and voxilaprevir is nearly 100 percent effective in curing hepatitis C in patients whose disease returned after treatment with direct-acting antiviral agents, according to research published in the June 1 issue of the New England Journal of Medicine.
In two phase 3 trials, Marc Bourlière, M.D., from the Hospital Saint Joseph in Marseilles, France, and colleagues treated patients with the combination pill or a placebo or other antiviral drugs. In the first trial, 300 patients were randomly assigned to either the combination pill or a placebo (150 patients in each group). These patients all had hepatitis C genotype 1. In addition, 114 patients with other genotypes of hepatitis C were given the combination pill. Patients took the pill daily for 12 weeks. Among patients taking the combination pill, 96 percent responded to treatment. None on the placebo showed a response, the researchers found.
The second trial included 314 patients with hepatitis C genotypes 1, 2 or 3. All had failed other treatments, but hadn't been given a NS5A inhibitor, such as velpatasvir or daclatasvir. This group received either the combination pill (163 patients) or sofosbuvir-velpatasvir (151 patients). In addition, 19 patients with genotype 4 hepatitis C were given the combination pill. In this trial, 98 percent of the patients taking the combination pill responded to 12 weeks of treatment. And 90 percent of those who received sofosbuvir-velpatasvir responded to treatment, the investigators found.
The most common side effects were headache, fatigue, diarrhea, and nausea. Only 1 percent or fewer patients stopped treatment because of the side effects. This new pill is being developed as a rescue treatment for patients who have failed other therapy, Bourlière told HealthDay. When it was used as an initial treatment in another study, the combination pill fared no better than the usual treatment, he said.
The study was funded by Gilead Sciences, the manufacturer of the combination pill.
Abstract/Full Text (subscription or payment may be required)
Physician's Briefing