January 2, 2014
C. difficile Is Carried on Hands of Health Care Workers
After routine care of infected patients, about a quarter of health care workers had contaminated hands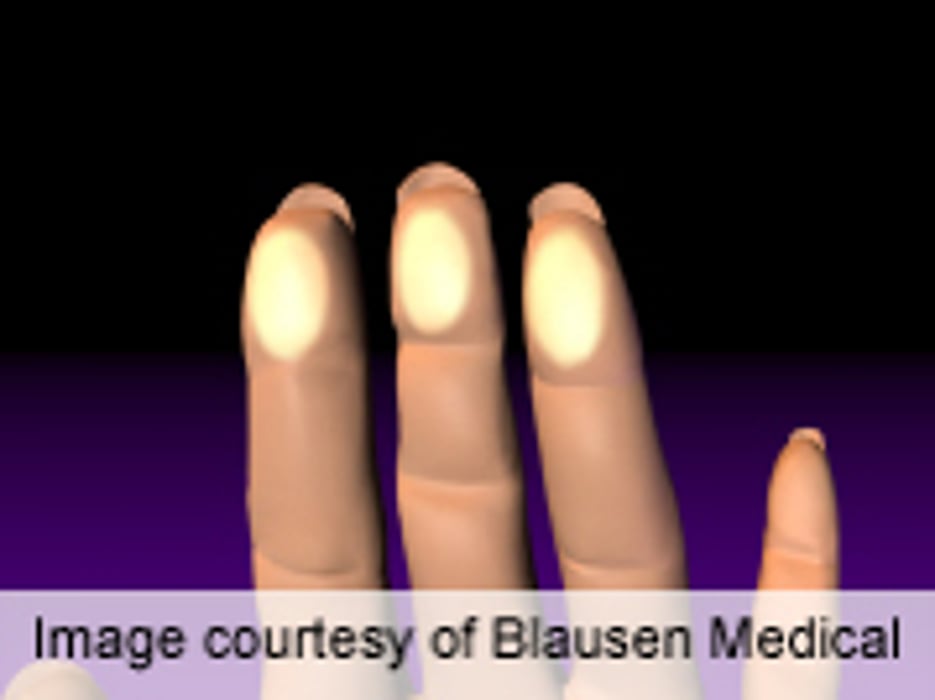 THURSDAY, Jan. 2, 2014 (HealthDay News) -- After routine care of patients infected with Clostridium difficile, C. difficile spores were detected on the hands of about a quarter of health care workers (HCWs), according to research published in the January issue of Infection Control and Hospital Epidemiology.
Caroline Landelle, Pharm.D., Ph.D., from Geneva University Hospitals and Medical School, and colleagues compared the contamination rate of the hands for HCWs caring for patients with C. difficile infections (exposed group, 66 participants) versus an unexposed group (44 participants). Spores were recovered from the hands of HCWs after they rubbed their fingers and palms in rubbing alcohol shortly after patient care.
The researchers detected C. difficile spores on the hands of 24 percent of HCWs in the exposed group and 0 percent of the unexposed group. Risk factors independently associated with hand contamination among HCWs in the exposed group included high-risk contact (i.e., exposure to fecal soiling) (adjusted odds ratio [aOR] per one contact increment, 2.78) and at least one contact without the use of gloves (aOR, 6.26).
"The study by Landelle et al in this issue offers a vivid insight into why C. difficile might be so stubbornly persistent in our hospitals," writes the author of an accompanying editorial.
Physician's Briefing